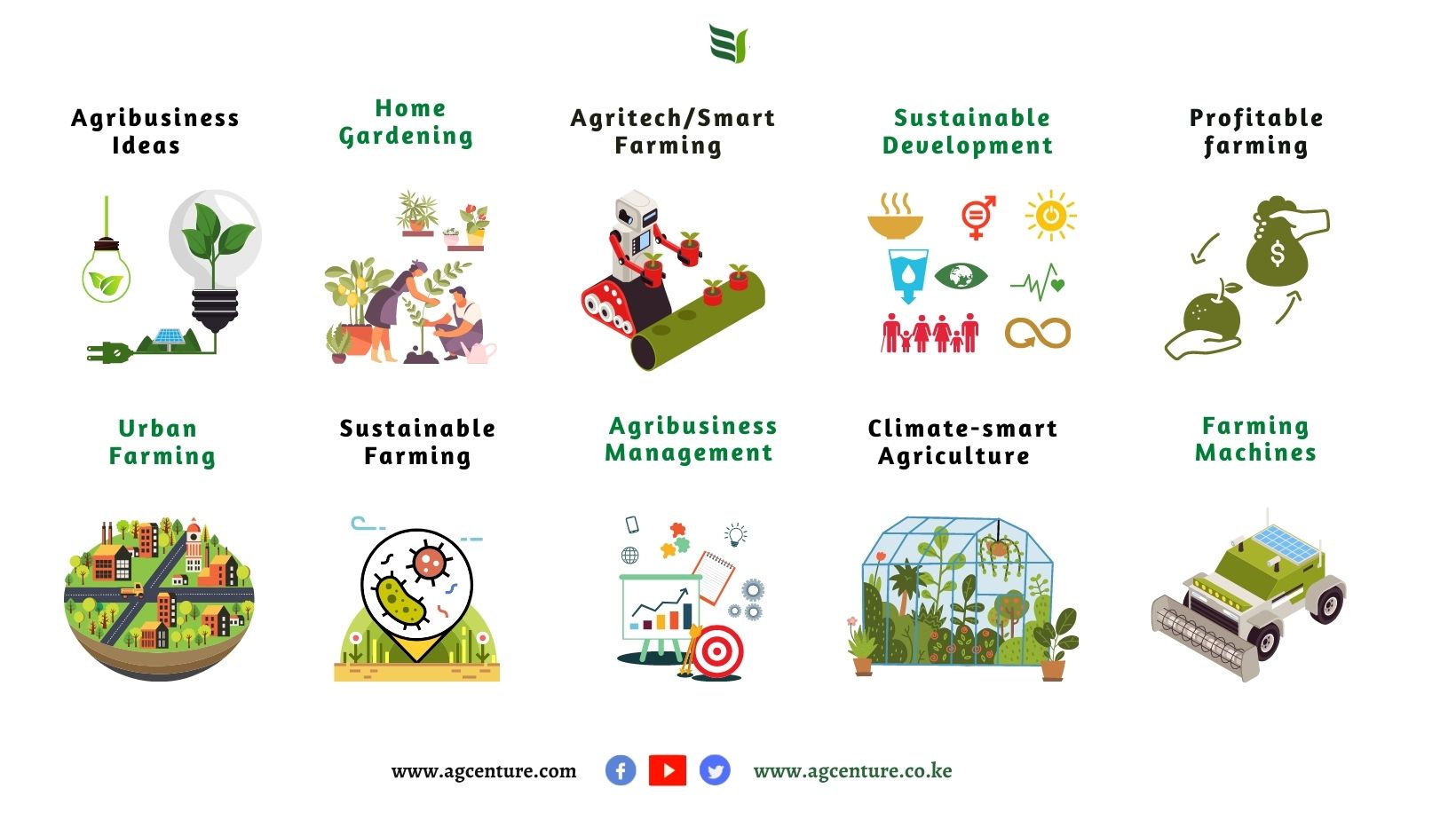 Welcome Message
This blog by Agcenture consulting agency seeks to improve food production and marketing by promoting farming literacy, professionalism in agribusiness management and sustainable food production and preservation at home.
Kenya is food insecure with high incidences of malnutrition and obesity impacting her cost of public health. Second, the majority of farmers, processors and traders in the agriculture and food sector are unprofitable.
Agcenture.com is a food and agriculture blog offering information, tips and ideas for profitable farming, agribusiness growth management and home gardening.
Agriculture is a sustainable tool for food security and income creation as embodied in our vision of "agriculture for health and wealth". Our mission is to give you credible farming information to produce and sell safe foods. We hope all food growers and handlers will follow the food safety standards from farm to fork. Consumers will access affordable quality and nutritious food, while agribusinesses will realize full profits from their farming, processing and distribution activities.
Our Focus
Agcenture.com blog focuses on all topics about crop and livestock farming that you can raise for food or sale. To make you a successful farmer, Our posts tackle modern agriculture challenges and opportunities like climate change, use of technology and data and food safety and traceability
The figure below summarizes 10 thematic topics covered in this blog. These are agribusiness ideas, profitable farming, sustainable farming, Climate Smart Agriculture, Urban farming and agritech or smart farming. Others are sustainable rural development, agribusiness management, poultry farming, home gardening and farming machines.
Agcenture Team
Agcenture consulting agency is a reputable role model in promoting safe and profitable agriculture for our clients, industry and community" This blog has contributions from a team of highly qualified and dedicated agribusiness consultants based in Nairobi, Kenya.
Our composition is well balanced with agronomists, vets, business management among others. They are experienced on all agriculture value chains in the region like dairy, livestock, poultry, pulses, grain, horticulture and agrifinancing in East Africa. You can rely on their quality and reliable insights to improve your farm yields and profits.
Currently, the team is headed by Samuel Kibicho a senior agribusiness development consultant. He is the founder and managing partner at agcenture and advises farmers, agribusinesses and agriculture NGOs on Monitoring and Evaluation (M&E), program and project management, strategic and business management, finance, accounting, grant and proposal writing.
Subscribe and Follow us
Join thousands of farmers, entrepreneurs and agribusinessmen. Our newsletter membership is free.
Your first time here? you can join our newsletter list and access the latest farming information in your inbox!
We are highly social. follow our social media pages on Facebook and Twitter for engaging discussions, news and announcements.
Other Information
Disclaimer; The publications on this site are the authors' own opinion and are intended for informational and entertainment purposes only. Agcenture.com cannot be held liable for any financial, investment or any other personal decisions made by readers and/ or subscribers.