Do you make these 8 mistakes as a young agriprenuer?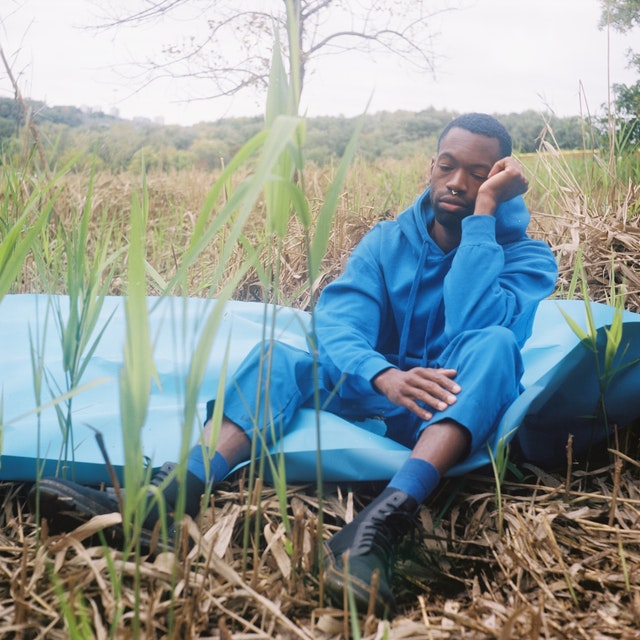 Quail farming in 2013 left some Kenyans very rich, others nurse their regrets to date. At the height of the boom, early investors would rake in Sh100 per egg. Many laggers entered the market when the prices were low at Sh10 per egg. Many did not make a single sale before the bubble could burst.
A similar scenario is common in many investment booms. Some entrepreneurs do it right and succeed financially. Others join the "in-thing" and only to lose their savings and investments. In this article, we will look at the eight common mistakes entrepreneurs make. Instead, we offer a fresh approach to how you can have more sustainable profits and growth.
Pursuing money
As a young entrepreneur, you may be tempted to venture in agriculture as a get-rich-quick strategy. To make huge profits, you will focus on closing many sales without caring if you are delivering value for maximum customer satisfaction. This way, you will be gullible in growing or rearing a hyped product without proper market research. Success stories from your peers and neighbours may appeal to you and find it easy to copy them expecting similar results.
To avoid this mistake, start by running a rapid market analysis. This will outline the existing market gaps that people and businesses are facing in your area. Offering a solution to any of them is a long-term way to make money and profits. Some challenges that modern farmers face are inadequate markets and investments. You can consider some of them for investment today.
Imitation
Innovation is key in starting up a business and growing it. Where you are not very creative, you can copy your peers and rivals. But blindly following their ideas is a recipe for failure.
Your agribusiness must have a competitive advantage. This can be reliability, quality or price compared to your friends. Second, your farm operations should be diverse. In case one crop fails, you can harvest and sell the other. Besides, invest in value addition. A poultry farmer, for example, can sell dressed meat and chicks instead of living birds and eggs.
Spend all revenue
As a young farmer, it's easy to use all your proceeds for personal needs. This will hurt your ability to invest in expanding and executing your agribusiness growth strategy. In the long run, you may lack enough funds to buy farm inputs and pay workers on time. Accessing formal credit from a commercial bank may not be possible if you haven't been keeping records.
Prudent cash management requires you to maintain a separate business account and farm records. Instead of using all cash, pay yourself a salary and plough back some profits back to your business. Some innovations like Agriwallet offers a free "bank" accounts for farmers, input suppliers and sellers. You can use it to save, buy and earn.
Livestock and Crop Insurance
Climate change and weather-related effects like droughts and floods are a major risk to modern farming. Other risks likely to affect you are soil infertility, pests and diseases, Farmers use different methods to mitigate (reduce, transfer) them. Some grow disease and weather-resistant crops or animals. Others transfer them through crop or livestock insurance.
To get insured, you will contribute premiums to an insurance company. In case the insured risk does occur, you will get compensation for the loss that you suffered. There are 11 companies selling farmer insurance products in Kenya. Processing plants can insure their assets, raw materials and machinery.
Training
Invest in training to learn the latest trends in business and legal climate. You will get agronomic, value addition and marketing advice to boost your profits. You will also understand and comply with industrial standards.
For cheap training, invest in free and paid online materials; like books, podcasts and videos.
Over-ambition
A Business plan will help you venture in a more practical growth strategy. Many people fall for a hyped good or service without understanding the market dynamics. This way, you will end up with an overly ambitious or underperforming plan that cannot fulfil your customer needs.
Invest in a credible market analysis before investing in your agribusiness. Using the market results, develop a viable 1-3 years business plan and stick to it to guide your investments. For more expensive investments, a 3–5 years strategic plan is more practical. Such plans can guide you from starting a large-scale crop production to starting up a medium scale food processing plant during the period. However, plans are not a fixed path but a flexible guide that should be updated with the latest market dynamics.
Compliance
Business like farming, grain milling or milk distribution has to operate by set rules. These give you the best practice on how to produce, handle and market safe foods fit for human consumption. Other laws are concerned about taxation, business registration and workers' safety and hygiene.
As a young investor, register your firm and comply with all the relevant rules. You can also get professional advice from an agronomist or consultant to guide you from the onset.
Inadequate capital
You need adequate funds to buy farm inputs, pay workers and utilities. Youth and women farmers lack assets, records and security to access formal bank loans. Besides, information on other sources of financing such as grants is limited.
As a young investor register with an incubation hub and farmer forums to access cheap agriculture funding. You may also get free financing from a rural development program in your area. Besides, there is a youth and women enterprise fund you can borrow from at a low cost.