Are you overwhelmed by excess information on the best way to start a commercial farm? In this guide, we focus on the 8 steps that are key for setting up and running a successful crop or an animal farm. The 8 steps are;
Market research
Draw a business plan
Make an operating budget
Seek funding for your farm
Invest in farm infrastructure and equipment
Join a farmers forum
Practice climate-smart agriculture
Use modern farming tech
These kits will make your farming more professional, evidence-based and well documented. These tools include a business plan, farming guide, soil test kits at home, budget, farm equipment, sourcing guides and water management solutions. We explore each here below.
Research and analysis
A farming guide provides basic information and instructions for producing and marketing a certain crop or animal. This document is prepared by a qualified expert like a vet or an agronomist. Its topic areas are varied and include;
The different varieties or breeds of crops or animals you intend to raise. The pros and cons of each variety are provided. A farmer can choose the most efficient one to produce.
Rainfall amounts, temperature and altitude range where the plant or animal thrives well. More information is on soil features like PH, Drainage and type.
Crop production guides focus on plant multiplication methods, land preparation, crop spacing, planting and manure application. More information is on cultivation, pruning, top-dressing, common pests and diseases, spraying and farm chemical recommendations.
Livestock and poultry raising guides have information on breeds, feeding and vaccination. Instructions are also offered on how to construct shelters and how to set the field.
Best practices on Harvesting grading and storage of produce to reduce post-harvest losses.
You can easily download dozens of cheap farming guides online. Choose one compiled by a leading authority (positive reviews) in your desired field. Farming techniques vary from one region to the next. To enjoy the highest value for your money, look for a farming guide prepared in your own country or one near you with similar ecological and production features. Shop for latest farm guides today in poultry, livestock, bees and horticultural production from amazon here
Make a business plan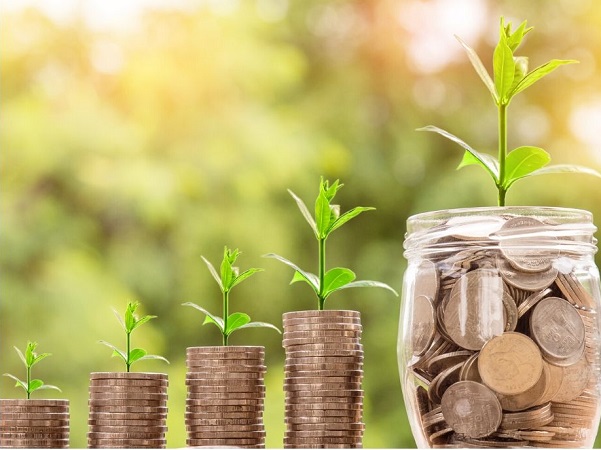 Each farm whether it is for-profit or non-profit needs a business plan. This will determine if an agribusiness investment is right for you. It is a necessary document when you are pitching for cheaper agricultural loans and grants. It is important for a start-up or an expanding business. The ideal period for a business plan is three years while a strategic plan should be five years. Missing a proper plan on your production and marketing operations is courting failure and attracting loss of your investment. The key parts of your farming business plan are;
Market research or analysis which determines internal and external business capacity including SWOT and PESTLE analysis.
Farming operation plans like cultivation, crop protection and animal health management for maximum yields and profit generation.
Marketing operations outlining your potential consumers, pricing strategies, market potential and market share.
Budget and cash flow projections outlining your expected investment and cash flows throughout your operations period.
Human resource plan for casual, skilled and unskilled labourers for profitable farming and safety production.
Risk mitigation and control measures including insurance options for your crops and livestock.
An exit strategy on how you will either re-invest or shut down your farm incurring no losses.
A business planning process helps you in developing as well as review and or revise your investment plans in your farm. The process has to be owned and led by the farming business (cooperative, partnership, and sole-proprietor). The process can also be outsourced to a professional firm or consultants.
Agcenture develops profitable business plans for small, medium and big farms. Each plan is customized to the type of crops or animals that you grow, geographical location and level of operations. Get in touch today with one of our specialists to learn more.
Make a farm budget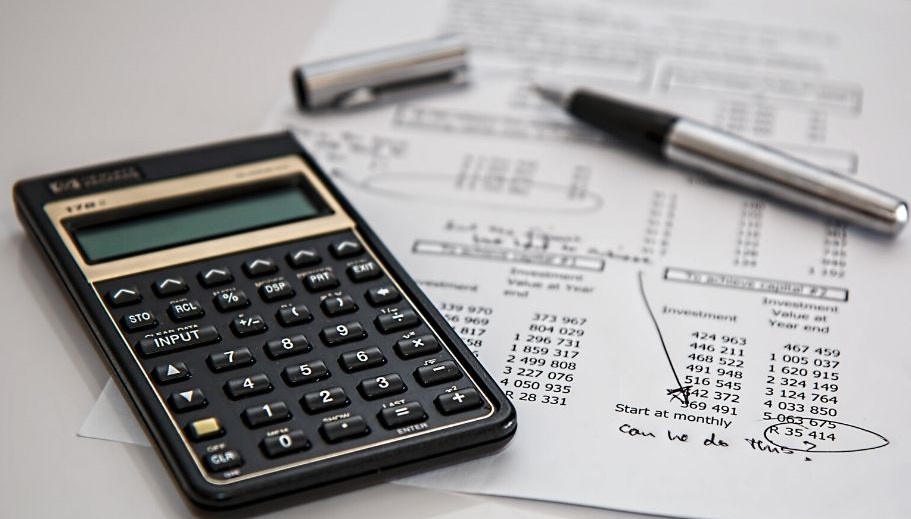 A budget is a must document for your farm. To plan, control and all gauge performance of farm operations costs and revenue. You need it to complete the financial strategy section of your business plan. It is useful as a decision-making tool while you are shopping for affordable credit or loan.
To develop your farm budget;
Compile all the costs you will incur to source inputs, pay workers, and settle utility bills, market produce, and other miscellaneous costs.
Determine the expected revenue from selling your yields by multiplying the yields by the unit selling price.
Compute your cash flows and profitability by comparing revenues and costs.
Agcenture analyses profits for growing various crops and animals as shown here. In our approach, we specify the quantity and prevailing market prices of each item. This ensures accuracy and relevance in our estimates for informed decisions. We also offer to make custom profit analysis for a specific crop or animal production on your farm.
Seek funding
Investing in agribusiness is expensive, hence the need for financial loans. Your farm is risky to droughts and you require to mitigate through a crop or animal insurance. Sometimes, farmers and traders settle for poor financial products and services given their low financial literacy. Others cannot enjoy farming grants for failing to respond to grant terms satisfactorily.
Accessing a loan from a bank, Sacco or mobile apps for farming purposes is expensive. Majority of borrowers cannot pay their loans in case of erratic weather. They end up rated poorly on credit score or blacklisted from future borrowing. To avoid such a scenario, engage in capital budgeting and cash projections to choose the best lender and negotiate loan terms.
To mitigate farming risks, you need an insurance policy. To choose the most appropriate, you need advice from an expert.
If you are eligible for a grant, you need to respond to the proposed terms satisfactorily. This process is technical and requires the services of an informed proposal or grant writer.
Agcenture offers advisory service in the capital budgeting process for agricultural assets like tractors, coolers and greenhouses. We also project cash flows for running your farm efficiently. You can use can this information to choose the best lender. Cash projections will inform on your capacity to repay a loan. You can use this information to negotiate for favourable terms such as grace period or term extensions.
You can also access our grant application and proposal writing services. You can contact our services or enjoy our coaching services to train you on how to develop winning proposals.
Invest in farm infrastructure and equipment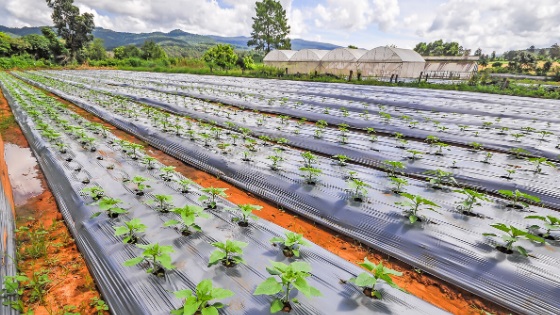 Automation in farming is crucial for improving your yields, cutting costs and improving labor efficiency. Modern equipment such as coolers assists gardeners to add value or process products to earn extra income and reduce incidences of post-harvest food loss.
Modern farm structures that reduce growth maturity period and improve quality of yields are greenhouses, raised seedbeds, rooftop gardens, zero-grazing units and drip irrigation kits. Additional equipment includes cold storage, wash and pack facilities among others. The process of shopping, buying, installing or building those farm structures and equipment is critical for good performance and affordability.
Agcenture offers food chain players with technical and financial assistance to mechanize their operations. Our services focus on choice and installation of modern equipment, clean energy (solar and wind) machines, efficiency audits and improvement advice for profitability among other services.
Join a farmers organisation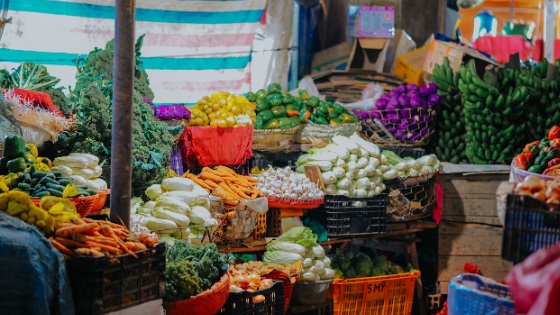 Smallholder farmers do not make a profit from their operations. They lack direct access to urban consumers and depend on brokers who exploit them. There are many market linkage strategies which growers can adopt to reach more consumers and diversify their income streams. These strategies are;
Food safety certification and trace-ability compliance with international and local requirements such as ISO, Global GAP and Onkes1758.
Organic food production strategies, use of bio-pesticides and other premium production methods that guarantee premium prices.
Formal management of farmer markets, mobile markets, roadside stands and restaurants.
Agricultural production and marketing diversification including growing and marketing of specialty breeds of crops and animals such as African leafy vegetables and mushrooms.
Establishment and management of producer associations, cooperatives and agribusinesses.
Out-grower schemes and contracted farming that facilitate timely access to farm inputs, professional agronomic support and guarantee a ready market.
Agcenture assists in the design and execution of market linkage strategies. We have a rich network of value chain players from input suppliers, processors and food traders benefiting our clients with marketing services. You can contact us today to learn more.
Embrace Climate-smart farming
Climate change is a key threat to your agricultural production today. Frequent and prolonged droughts can make you lose a total or partial crop. Besides, you can lose fodder or water for your animals. Climate-smart agriculture proposes for efficient water management practices that are clean energy efficient and saves on water wastage. 
These methods include; drip and precise irrigation, rainwater harvesting and collection of flood runoff and use of greenhouses and exotic mulch materials. We assist food growers in choosing and implementing viable water management practices. Contact us to learn more.
Invest in modern-intensive production systems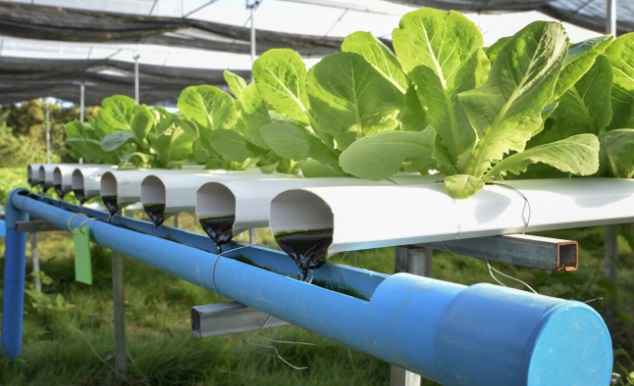 Accessing farmland today is hard and expensive especially where the grower is not the farm owner. Many land sellers subdivide the land to uneconomical parcel unfit for farming. In our urban farming advisory services, we promote zero-acreage farming and intensive production systems.
Soil-less production techniques include production in other items rather than soil. They include vertical farming methods like hydroponics and aquaponics systems. Other means are growing crops on rooftops, vertical gardens and containers hanged or placed on walls, windows and balconies. 
Intensive production systems in pig and poultry production, zero-grazing in dairy farming as well as greenhouse production in horticultural and vegetable farming. 
We assist producers in choosing appropriate soilless and intensive production systems to ensure profitability for commercial urban farmers.
The above guides and toolkit are appropriate for all farmers but more applicable to urban farmers, "telephone farmers" couch farmers and remote/ diaspora investors wishing to outsource their production to professional agriculturists. These tool kits can make your farming more professional, making it more evidence-based with proper documentation.