How to grow potato in Kenya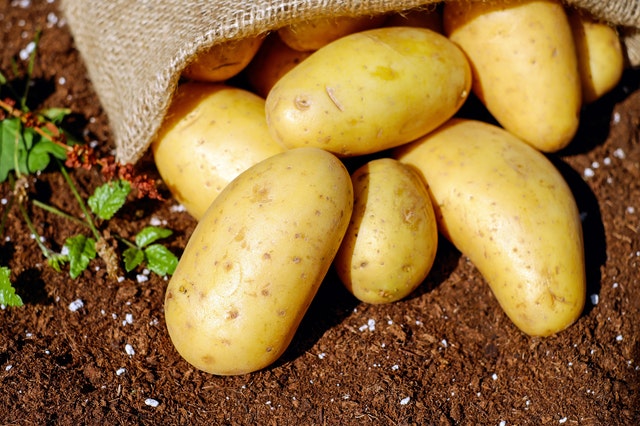 Recently, KFC, a multinational high end hotel franchise in Kenya promised to source potatoes from the domestic market. It was after a fierce online battle with Kenyans on twitter, (KOT) after the firm revealed it was in short supply of the imported produce.
Most people were amazed why the firm could not buy "warus" locally from major potato growing areas like Nyandarua and Molo. Since its entrance in Kenya's Market, KFC does not procure potato in the domestic market for they do not meet international food safety standards.
This post explores how you can tap into this opportunity by growing quality potato for the KFC. Besides, it's a guide for how you can venture into other profitable crops for sale to the export and international markets.
Understanding potato farming in Kenya.
Potato vegetable is the second staple food in Kenya after maize and the third in the world. Kenya faces acute shortage. The crop is grown by 0.8 million households and employs around 2 million people. The country's annual domestic supply is around 1.5 million tons against a demand of 2.5 million tons. As a result, most potato processors, hotels, and restaurants rely on imports from Egypt and South Africa.
The average potato yields in Kenya are 6-10 tons/ha compared to 25 tons/ha in Egypt and 35 tons in South Africa. The key challenges affecting potato production in Kenya according to a world banks study are listed below.
Farming in small farm sizes of less than 2 hectares.
Poor farming practices like repeated cultivation of potato without crop rotation.
Use of farm-saved or low-quality uncertified potato seeds
High pest and disease build up on farms
Inadequate knowledge of good agricultural practices leading to poor quality yields.
Low levels of mechanization and value addition
How to grow potatoes for the international market.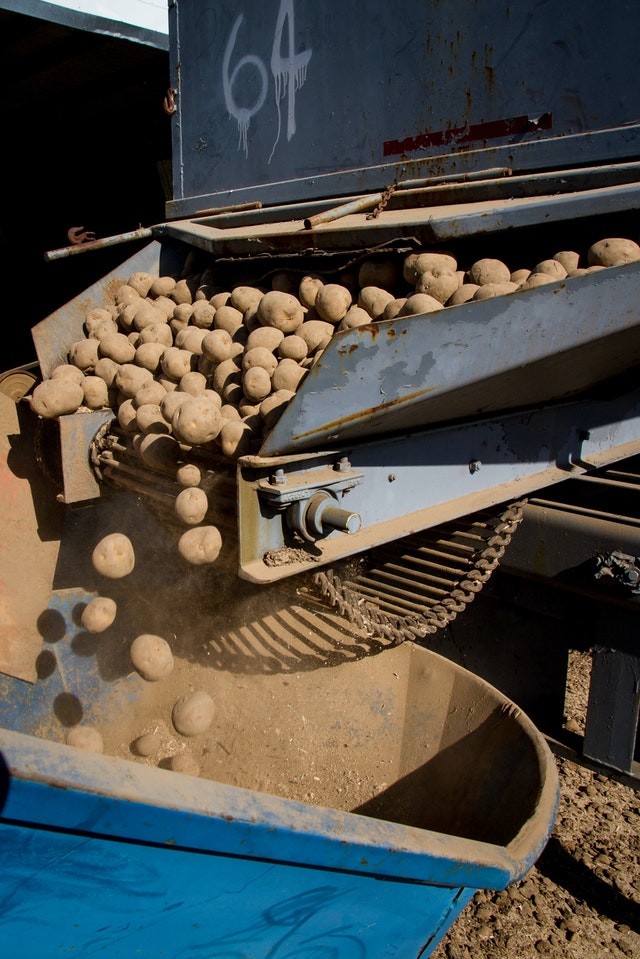 To grow potatoes for the international buyers and export you need to solve some, or all the challenges listed above. Your interventions will ensure you can produce high quality potatoes in consistent reliable quantities. To do that, we suggest the following steps in our guide.
Invest in Commercial potato farming
Shift your potato farming from subsistence production and "grow to sell." As a "kilimo biashara" project, you will focus on reducing your cost of production while seeking the best-selling prices for your potato harvest. To do this, observe following tips on your potato farm.
Precise crop management and financial planning to strategize for cash needs, fertilizers, pesticides, and labour. The following post will guide you on determining costs and revenues for potato growing in Kenya.
Plant high yielding potato varieties that are suitable for making chips. The Dutch and Irish varieties can yield 40-60 tons/ha. You can get certified potato seeds from Agrico EA, Molo ADC, or other potato seeds companies.
Focus on Large scale production
Large volume potato buyers require consistent quality and quantity volumes from their sellers. You can do it by investing in large scale farming or modern technology like hydroponics potato growing.
You can buy, hire, or lease a large potato farm in one of the largest potato producing counties like Meru, Nakuru or Nyandarua. Invest I mechanisation and modern farming methods like irrigation, optimal fertilizers, and chemical spraying. Besides, Practise staggered planting schedule to have some potatoes you are harvesting each week.
An alternative is to mobilise many small-scale potato farmers into a farming cooperative. Consider contracted farming engagements to lock prices and get your farmers supplied with quality seeds and farm inputs.
Observe good agriculture practises (GAPS)
Companies may reject your yields if they contain high pesticides beyond the maximum residual levels. Other reasons for rejection are cosmetic reasons like small sizes.
You can observe Gaps to grow, harvest and handle potatoes that cannot cause any harm to the consumer. The practises include land preparation, use of right amounts of fertilizers and right use of pesticides, etc. Others include crop rotation to reduce build-up of pests and diseases like nematodes in the soil.
Value addition
You may be quite aware that a high-end hotels like KFC use processed potatoes to make chips. Invest in value addition to increase the sales of your farm produce and reduce post-harvest food losses of the perishable tubers. The two major areas of potatoes value addition are.
Investing in cold storage to increase the potatoes shelf life
Invest in potato processing plant to produce processes potato products like pre-cooked chips and crisps.