Which is the best jiko in Kenya?
There are three popular energy saver charcoal jikos you can shop in Kenya they are; Jikokoa, Envirofit Jiko and the Ecozoom Jiko
The benefits and features of each of them is given below.
Do you want to shop a modern charcoal cooking stove? In this post we will give you the best stoves, where to buy, the prices etc. The energy saver jikos in Kenya are cleaner to cook with and cheaper. They are efficient at burning helping you to reduce your fuel consumption. They are smoke free and cook faster giving you a super cooking experience.
1. Jiko koa charcoal cooker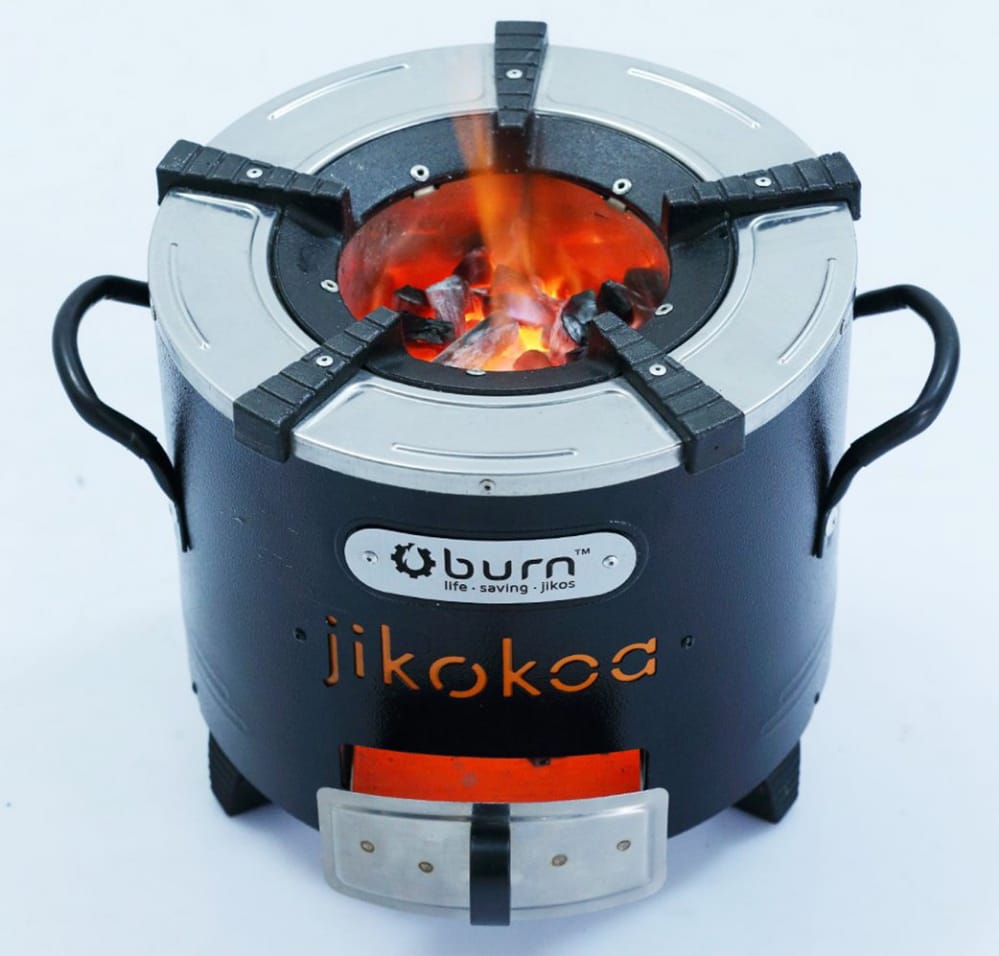 Jikokoa is a charcoal stove produced by Burn Manufacturing ('Burn'). The stove is designed for East Africa and its very popular in Kenya, Uganda, Nigeria and other countries. The company has three cookstoves
Jikokoa pro. It is the most efficient commercial charcoal ​ cookstove in Africa​
Jikokoa Xtra. Is the biggest, most durable & most powerful household charcoal stove in Africa​.
Jikokoa classic; East Africa's most popular clean cookstove!​
You can buy a jikokoa from any leading supermarket or leading online store. Customers report a 98% customer satisfaction rate. The stoves have a return on investment of over 1200% and average cash savings per year going to $ 348.
Benefits of using Jiko Koa charcoal stove
Reduces charcoal use by more than 50%
Reduces harmful emissions of toxic fumes and smoke by 63%
Jikokoa has a upto to two -year warranty!
The cooking stove has extra Strength since its made of a Cast Iron Cooking Top
Unlike the traditional jikos, it the most durable and praised as the Longest Lasting Charcoal Jiko in Kenya
2. Envirofit Jiko
The Ecolift jiko is a Supersaver Premium Charcoal Stove. It is the most powerful, fastest boiling charcoal stove on the Kenyan market today. It has unparalleled durability, it is easy to light, clean, and simmer foods on. It can cook various traditional foods in the region like the Swahili Pilau, ugali, and banku in under 20 minutes.
The Envirofit charcoal stove benefits.
Pot Retention Safety Grips
Cast Iron Drip Pan
Insulated Body
Ergonomic Heat Resistant Handles
Heavy Duty, Durable Chamber Design
High-Temperature, Anti-Rust Metal Body
Easy-Light Ignition Chamber Door
Cooking Temperature Control Vents
Anti-Slip Rubber Reinforced Steel Feet
3. Ecozoom Jiko
The EcoZoom charcoal stoves saves you money, They are healthy for your family and good for the environment. The Ecozoom stove is made for smart consumers like you. The Jiko Fresh saves you an average of 60% on charcoal, which translates to an annual savings of over Ksh 17,000 a year. The Jiko Fresh comes with a one year warranty and a product lifetime of 2-4 years.
Key Features of the Ecozoom Jiko
Weight: 6kg, 26cm stove top
Cast Iron Stovetop – durable 3 prong stovetop with anti-rust coating
High-grade, lightweight ceramic and high temperature thermal insulation
Strong cast iron grate to hold charcoal
Adjustable door to control heat with silicone tip to prevent burns
Reinforced metal doorframe for increased durability
Other clean cooking stoves in Kenya
Apart from the clean charcoal cooking stoves above, you can also save your money on cooking stoves by buying ethanol and affordable LPG Gas cookers. The most popular in Kenya are;
Ethanol Koko Cooker
M-Gas LPG Cooker
4. koko cooker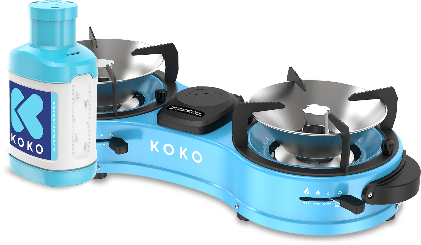 The Koko Cooker is a two-burner cookstove that uses liquid ethanol. The cooking stove comes with a cooker regulator that allows you to adjust the flame. You will need a matchstick to lit the koko cooker stove.
The product is designed, manufactured, and distributed by Koko a manufacturing facility based in Kenya. Koko Product and are widely distributed in Kenya's major towns such as Nairobi, Nakuru and Mombasa.
The price of Koko cooker in Kenya is about Ksh. 4,500. On the other hand, the price of Koko fuel (ethanol) is Ksh. 77.83 a litre.
Koko cooker do not have smoke effects. Your cooking will be in a clean environment
Features of koko cooker clean stoves.
Fast, cook meals faster with 2 burners and a regulator to change the flame size.
Easy, access ethanol fuel in your neighborhood refill station.
Clean, koko cookers work without toxic and smelling fumes.
Safe, Koko fuel containers are spill free saving you and family from explosions and fire
Affordable, you can refill your cooker for as low as ksh 30.
5. M-Gas LPG Cooker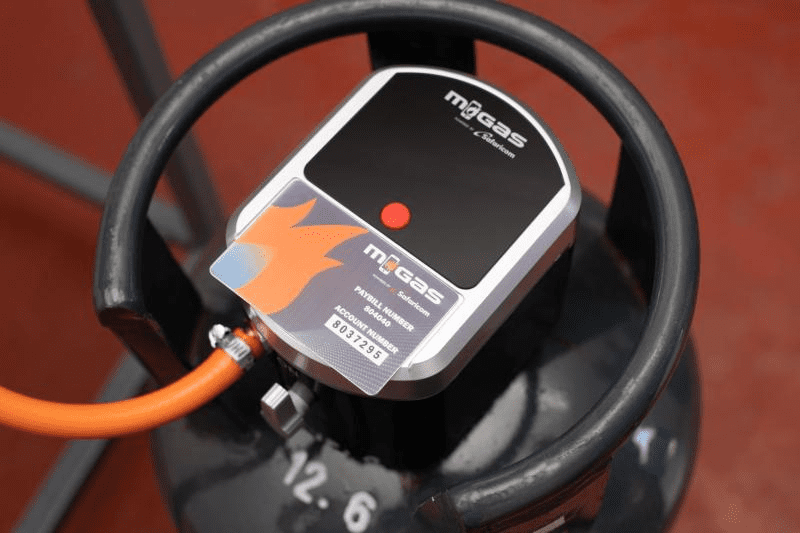 M-Gas is the best clean cooking gas supplier in Kenya. It combines various technologies to offer clients with affordable gas cylinders and cookers as well as safety. Its key feature compared to other cooking gas supplier are them offering you a cylinder filled with gas, a smart meter, a gas cooker and a key card as part of our package so you don't have to pay the high upfront fee of buying a gas cylinder and cooker.
Benefits of using the M-Gas LPG Cooker
Smart meter technology- a smart meter will shows you the amount of gas left in your cylinder and how much credit you have left in your account.
Zero upfront cost-You will get a supply of a cooker and a cylinder as part of the package at zero cost.
Efficiency- the M-Gas company tracks your gas level in your cylinder and schedule a free delivery before you run out of gas.
Clean cooking- M-Gas cooking is cleaner than kerosene or charcoal; It is good for your health and that of your loved ones
Pay as you Go technology-The smart meter allows you to buy as little as 1KSh of gas using M-Pesa. You can pay just for the gas you need today.
Mobile Payments- Your smart meter is linked with M-Pesa. Once you credit your M-Gas account using M-Pesa, the amount reflects on the meter.
Conclusion
In conclusion, when it comes to finding the best clean cooking stove in Kenya, there are several options to consider. The Envirofit Jiko, Ecozoom Jiko, Koko Cooker, and M-Gas LPG Cooker are all great choices for those looking for a safe, efficient, and cost-effective stove. However, it's important to do your own research and determine which stove is the best fit for your individual needs and budget. Remember, investing in a clean cooking stove not only saves you money in the long run, but it also helps to protect the environment and improve public health