In this comprehensive guide, we'll explore various sources of finance tailored to the unique needs of farmers and other agriculture businesses in Kenya.
Are you a farmer, herder, food, or inputs trader looking for cheap finance for your business idea? Access to capital is rated as the key challenge affecting businesses in Kenya and largely across Africa. As such, it is a limiting factor to finance your startup or expansion business idea. The risk is even higher if you are a farmer, woman, or youth investor in the agriculture and food sector. But where can you get money to establish your commercial farming or food business? You can use savings, loans, grants, and donations from various sources such as the government, banks, and NGOs.
The post also has unexplored sources of finance like crowdfunding and value chain financing. You can jump to any section as outlined in the table of contents below.
Personal Savings
Personal savings are best used for start-up expenses. Examples of such include registering your business, buying land, purchasing inputs like seeds and fertilizers, or installing structures like drip irrigation or a greenhouse. When income is earned from the sale of farm goods, the project should pay you back savings There are 2 simple ways you can accumulate savings for your future agribusiness idea.
Informal Savings
You can personally save your money in a secret hiding place if you have good financial discipline. A better option is to join a village-based savings group, chamaa, or a merry-go-round. You will join others to save small money on a rotation basis. Similar to formal savings, your money can earn interest and dividends sharable annually.
Formal Savings
You will need to open a savings account with a bank, SACCOs, MFI, mobile money account (Mshwari, KCB Mpesa, Hustler Fund, etc.), or a money market fund with an insurance company. Contribute a given amount consistently until the goal is reached. The advantage is that your principal will earn interest over time. For instance, you can save Ksh, 20,000 per month for 10 months to raise Ksh 200,000 capital. To improve your savings habits, you need to budget your income and track your expenses, be frugal, and forego unnecessary costs.
Farm & Business Profits
Profits are your business savings. These are also known as retained earnings or plowed-back profits. They are a cheap source of funds for your farm projects and operations.
Related How to Calculate Your Farm Profits
Net profits are the amount of money you will make after deducting your total costs from the total sales revenue from your farm produce. Revenue sources include the sale of yields like milk, eggs, live chicken, tea, coffee, or maize. On the other hand, normal costs include the purchase of seeds, pesticides, fertilizers, and labor. Our tip is that all profits should not be used but a percentage like 10% needs to be reinvested.
Related; How to Keep Farm Records Better
You can use a modern option such as Agriwallet to set money aside in a farming savings account,
Government Support
The national and county governments are a leading source of free funding and cheap loans for farmers in Kenya. It works through subsidies, affirmative loans, and earmarked loans through the AFC.
Read More: How to Access Government's Agriculture Financing aid in Kenya
Subsidies
Kenya's government has implemented various agricultural subsidies, including input and insurance subsidies. They can be a source of your funding helping you access financial and quality inputs at a discount. You will need to be registered with the Ministry of Agriculture to receive this assistance.
The Agricultural Finance Corporation (AFC)
The Agricultural Finance Corporation (AFC) in Kenya provides diverse loans to empower farmers and boost agriculture. They offer Seasonal Crop Credit for seasonal crops and Cash Crop Loans for cash crops like sugarcane. Agribusiness Products provide start-up capital, Asset Finance Loans assist in acquiring assets, and Greenhouse Financing offers personalized farming solutions. Additionally, Modernization Loans aid livestock and crop producers in upgrading their operations. The AFC's range of loans aims to support farmers, stimulate agricultural investment, and promote financial inclusion, especially for women in agriculture
Affirmative loans
Affirmative loans for youth and women farmers are a common initiative in Kenya. They are supported by various government programs. These loans are designed to address historical disadvantages and promote inclusivity in economic activities. Some of the common ones you can target are
Youth Enterprise Development Fund (YEDF)
Women Enterprise Fund (WEF)
Uwezo Fund
Hustler Fund
County Government Funds such as

Laikipia County Revolving Fund (LCRF),
Loans
In Kenya, you can access various agriculture loans, insurance, and services that support farmers and agribusinesses. You can get both formal and informal loans.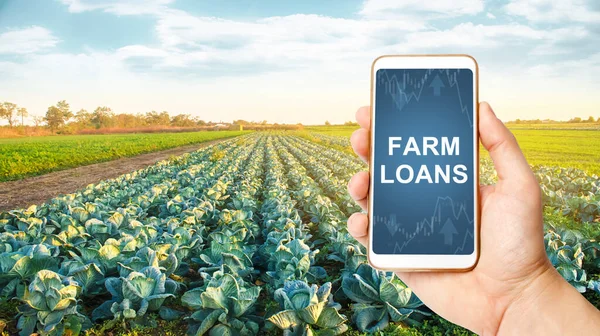 Formal Borrowing
Formal agriculture credit is offered by various commercial banks. MFIS, SACCOs, and mobile banking. They are considered restrictive, expensive, and unreachable to most farmers. we highlight them in brief.
Commercial Bank Loans
There are 39 licensed commercial banks in Kenya by the Central Bank of Kenya (CBK). Many of them provide short to medium-term agriculture loans. Some of the agriculture loans available in Kenya are;
Seasonal Crop Credit assists with production and harvest costs for crops like maize and rice.
Cash Crop Loans cover expenses for crops such as tea and coffee.
Agribusiness Loans offer start-up capital for various farming enterprises, including marketers, processors, traders, and transporters.
Asset Finance Loans help acquire necessary vehicles and machinery.
Dairy Farming Loans focus on high-breed dairy cows with insurance coverage.
Farm Animal Loans support various livestock and farming activities, including poultry, dairy goat farming, sheep, rabbits, beekeeping, and fish farming.
These specialized loans are designed to meet the diverse financial needs of farmers and enhance their agricultural ventures in Kenya. Some of the banks in Kenya with agriculture loans are Bank of Africa, Equity Bank, Transnational Bank, KCB Bank, and Cooperative Bank of Kenya among others,
Micro Finance Institutions (MFI) Loans
There are 14 licensed MFIs in Kenya by the CBK. These MFIs play a crucial role in providing financial services, including agricultural loans. They target underserved populations and smallholder farmers. Their agriculture loans are similar to commercial bank loan products above. Some of the leading MFIs are Faulu Bank, Kenya Women Microfinance Bank Limited (KWFT), SMEP, Juhudi Kilimo, CARITAS, and Musoni Kenya.
SACCO loans
Kenya has 176 deposit-taking cooperatives according to the SACCO Societies Regulatory Authority (SASRA). The firms play a significant role in providing financial services, including loans, to various sectors, including agriculture, in Kenya. SACCOs offer various agricultural loans to farmers and agribusinesses, contributing to the development of the agricultural sector in the country.
Examples of leading SACCOs in the country are Nyala, Mkulima, Stima, Tower, Nafaka, Mwalimu, Kimisitu, Jamii, and Agrochem among others.
Mobile Money Borrowing
Kenya is a leading fintech hub. There are over 500 mobile money apps and loans. You can take loans for your agriculture projects. Apart from the leading ones like Mpesa, Mshwari and Tala. There are several dedicated agriculture solutions like Mkopa, Apollo Agriculture, and Agriwallet.
These online platforms give farmers to access credit and farm inputs through crop health assessment. They can use satellite data, agronomic machine learning, remote sensing, and mobile technology for credit assessment. Farmers can also get customized advice regarding the operation through the platform.
Informal borrowing
Informal borrowing is cheaper and is majorly sourced from friends and relatives. You can use the chamaas or social borrowing,
Chamaa
Farmers can tap into village-based savings groups or Chamaas, Farmers join together in groups, pooling resources to help each other. These groups are great for borrowing money, making it easier for individual farmers to get loans for things like seeds and equipment.
Social Borrowing
Farmers commonly rely on social borrowing from friends and relatives for quick access to funds, especially for immediate agricultural needs like seeds and equipment. This informal arrangement emphasizes trust and flexibility, ensuring a supportive financial relationship within their social circle.
Community-Based Financing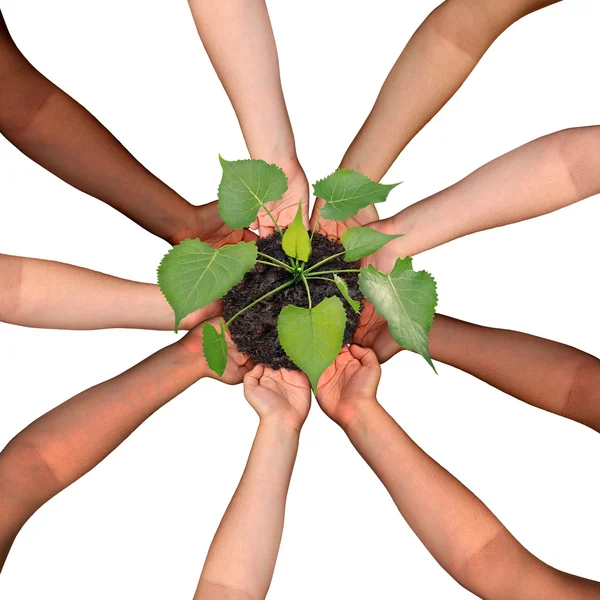 As a farmer, you can turn to community-based financing to meet your financial needs. This approach involves seeking support from local communities or groups for agricultural expenses and fostering a collaborative and supportive financial environment tailored to the specific needs of farmers.
The 3 methods you can use are farmer groups, Community-based organizations, and cooperatives.
Farmer Groups
Farmers join together in producer and marketing groups, pooling resources to help each other. These groups are great for borrowing money, making it easier for individual farmers to get loans for things like seeds and equipment.
Community-Based Organizations (CBOs)
Community groups in local areas, known as Community-Based Organizations (CBOs), are there to support farmers. They offer loans for different farming needs, making it convenient for farmers to get the financial help they require.
Agriculture cooperatives
Farmers form cooperatives to work together. These are excellent sources for borrowing money. They provide farmers with loans for seeds, equipment, and other farm expenses, helping everyone in the cooperative succeed financially. An example is the Githunguri dairy cooperative that has grown to start a SACCO.
Development Partners Aid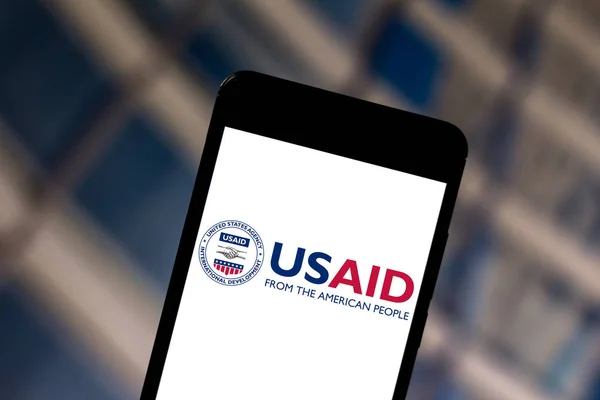 Development partners collaborate with farmers and the government to enhance sustainable agriculture. They play a crucial role in providing financial and technical support for farming initiatives. Some offer loans, grants, and donations to farmers to improve farming methods and overall productivity. The Key ones in Kenya are international donors, Local foundations, FBOs, and NGOs.
Faith-Based Organizations (FBOs)
FBOs actively engage in supporting farmers by providing financial assistance. These organizations, rooted in religious communities, extend loans and resources to farmers for various agricultural needs. FBOs contribute to community development by fostering collaboration and addressing financial challenges within the farming sector.
Non-Government Organizations (NGOs)
Agriculture NGOs are key players in supporting farmers. They offer financial assistance, resources, and training to address the unique challenges faced by farmers. Through various programs and initiatives, NGOs contribute to the overall well-being and sustainable development of the agricultural sector.
Some of the leading agriculture NGOS in Kenya are MercyCorps, HeiferIntenational, One Acre Fund, AGRA, WFP, and FAO
Read More: A list of the Best Agriculture NGOs in Kenya
International Donors
International donors are important partners in supporting farmers on a global scale. They contribute funds and resources to agricultural projects, providing financial assistance to farmers. Farmers can access loans and resources that enhance their productivity, promote sustainability, and address challenges in the agricultural sector. Examples of donors funding agriculture projects in Africa are Bill & Melinda Gates, USAID, FCDO, BMZ and GIZ
Foundations
Foundations play a significant role in supporting farmers by providing financial assistance for agricultural initiatives. These organizations, often established with a specific mission, offer grants and loans to farmers. Some foundations supporting agriculture in Kenya are the KCB Foundation, Equity Bank Foundation, and the Mastercard Foundation.
Creative Finance methods
Agricultural finance is undergoing a modern revolution, breaking free from traditional norms to cater to the ever-changing needs of farmers. From crowdfunding platforms empowering farmers to fund specific projects online to venture capital firms injecting innovation into agriculture, the landscape is evolving. Contract farming fosters collaboration, ensuring stable income and shared risk. Value chain financing links farmers to credit throughout the production and marketing process.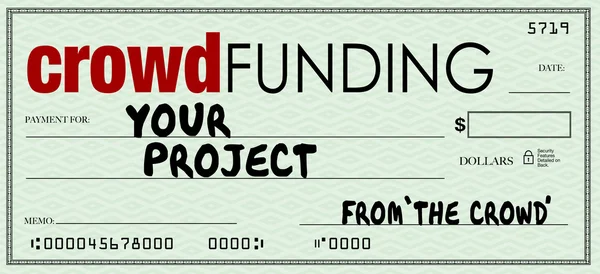 Crowdfunding
Crowdfunding platforms serve as a contemporary source of agricultural finance, allowing farmers to raise funds for specific projects by engaging a broader audience. Through online campaigns, individuals passionate about sustainable agriculture contribute funds, providing farmers with crucial financial support for their initiatives.
Venture Capital
Venture capital firms play a pivotal role in modern agriculture finance by investing in innovative agricultural ventures. These firms provide funding to agribusinesses with unique technologies or approaches, fostering scalability and contributing to the modernization of agricultural practices in various regions.
Contract Farming
Contract farming is a modern financial arrangement where farmers enter into agreements with buyers or companies. In these contracts, farmers receive financial support, including inputs and technical assistance, in exchange for supplying specified produce. This model ensures a stable income for farmers while facilitating investment in their agricultural activities.
Value Chain Financing
Value chain financing is a contemporary approach that links agricultural financing to the entire production and marketing chain. By securing financing based on the potential of the produce and market demand, farmers can access credit more directly, aligning financial support with the dynamics of the agricultural value chain. This method enhances efficiency and sustainability in modern agriculture finance.
Invoice financing
Invoice financing allows businesses to use unpaid invoices as collateral to secure immediate funds. Instead of waiting for customers to pay, businesses can access a percentage of the invoice amount upfront, providing instant cash flow for operations or growth. Once the customer pays, the remaining amount, minus fees or interest, is provided to the business.
Conclusion
For farmers in Kenya, the financial landscape is like a colorful field of opportunities. Imagine the Agricultural Finance Corporation (AFC) as a reliable friend, offering loans tailored just for you. Then there's crowdfunding, a bit like planting seeds of support online, and soon, a community harvests funds for your farm. MFis and SACCOs? They're like strong trees, providing support for your agribusiness dreams.
Joining Farmer Producer Organizations (FPOs) and cooperatives is like teaming up with neighbors for a successful harvest – everyone pitches in! And don't forget venture capital; it's like having a visionary partner excited about your farming innovations.
Whether it's seasonal crop credit, modernization loans, or value chain financing, these are your sources of agriculture finance in Kenya for a brighter and more prosperous farming future.