There are strength and safety in numbers. Farmers and traders join in groups, cooperatives or a business association for this reason. As a group, you can collectively articulate, harness and execute your issues and aspirations.
In this blog series, you will learn the role of farmer associations in shaping farming and business climate. The benefits of registered members and provide you lists of the best societies for food value chain players in Kenya that you can join.
Role of business association in development
The key reason people form societies is to improve their business environment. In agriculture and food markets they achieve this through;
Representation, Advocacy & Lobbying; associations influence and push for better legal and business climate on behalf of their members. Their single voice is respected by donors, government and peer forums to negotiate for a favourable position like opposing a high taxation regime. Besides, they fund research and convene roundtable and conferences meetings with authorities.
Training & Capacity Building; Societies work to enhance their member's efficiency and profits. They facilitate consultancy, expert contacts and training services to equip their members with the latest technology, laws and opportunities.
Compliance & Protection; Agriculture associations help growers, workers traders and consumers comply with the applicable international, national and industrial standards. They work with their members, regulators and implementers in interpretation and harmonization of the guidelines. A society can sometimes pay litigation fees for their "harassed" members.
Related: 12 National Agriculture Associations you should know
Marketing; Associations link their registered members to domestic and overseas markets. They avail relevant market information and facilitate marketing exposure in national and international trade fairs and exhibits.
Benefits of joining a business association
To join or not to join? It is such a common dilemma for many farmers and traders. The key reason for joining is enhanced business and profits. The other benefits of joining a business or professional society include;
Networking; as a participant in a business association, you will have access to all value chain approved business contacts of your peers, experts and service providers. You can use these to access quality goods and services at favourable prices as a member.
Training; by participating in capacity building activities, you will learn the latest food production, processing and marketing methods to achieve higher yields and profits.
Exposure; associations facilitate learning opportunities for their members. You can adopt new technology to reap higher profits as an early starter or innovator in your region.
Policy Engagement; Associations uses your voice and feedback in influencing national and regional policy to improve the business climate for you and your peers.
Social interaction; association events and activities like trade fairs and exhibits bring together like-minded players occasionally. The meeting serves as a chance for farmers, traders and processors to engage. You can also find long-term mentors and friends to shape your success journey.
Recognition; You will receive preferential treatment as a registered member of the association. Subscribing to premium membership such as gold or platinum, you will receive special public relations and exposure helping in your marketing.
Roles of individual members in a business association
Though agribusiness forums have open and voluntary membership, you have the following responsibilities;
Contribute; as a member, you will pay a registration fee to join a business group. Besides, you will pay an annual renewal or subscription fees. The association will use this money to serve you and cater to association expenses such as salaries.
Participate; active members take part in the group's meetings and activities. You also have to abide by the association's laws and guidelines.
Types of business association for agribusinesses in Kenya.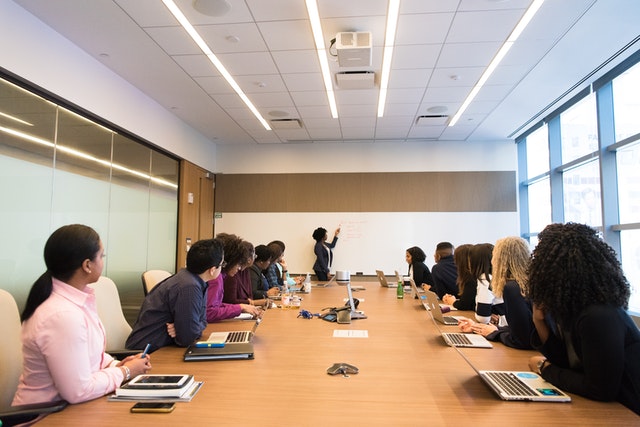 National Associations
These are umbrella bodies drawing members from the entire country. Their dominant role is national legislative and executive engagement. They negotiate their member's position in lobbying and advocacy for a conducive business climate. An example is the Agrochemicals Association of Kenya (AAK)
Regional/County Chapters
Agriculture is a devolved function in Kenya. Each county formulates and executes its policy, for inclusion, there are county chapters and associations that engage with their local authorities.
Farmer Cooperatives
Farmer cooperatives are central at promoting agriculture in Kenya. A co-op has at least ten members engaged in a similar business. Some have grown into wealthy institutions controlling several functions in a value chain like distributing credit and farm inputs, collecting produce, food processing and marketing. The most notable cooperative in Kenya is the Githunguri Dairy Cooperative Society.
Farmer associations
These are for farmers producing a particular commodity. They have local, regional and national representation. Their role is to promote productivity and efficient marketing for higher farmer profits. Kenya has over 35 commodity associations for high-value livestock and crops. An example is the Kenya Livestock producers Association (KLPA)
International Affiliations
These bring together various national associations at a regional or international level. They focus on peer learning across national boundaries and pushing for similar regulations for fast business transactions.
Local farmer Groups & cooperatives
These are the lowest forms of associations in local villages. They are multipurpose and self-help groups in nature. An example would be a village poultry keepers group.
Informal Associations
Commonly known as market cartels, they are informal but very influential organisations (brokers) directing pricing, and trade in a region. They act as gatekeepers who set and enforce informal market rules and standards.