The word is becoming more digital. Technological advancement has transformed how we travel, shop, learn and work. Future advancements in internet of things (IOT), artificial intelligence (AI), robotics and unmanned aerial vehicles (UAVs) will cause a paradigm shift on how we raise and market crops and livestock products. This transformed will be anchored in utilization of management information systems (MIS), data and software.
In this article, we will look at seven (7) key MIS and software that are applicable in farming, agro-processing and marketing. You will learn why you need one and how to settle on the most suitable. This is key for all agriculture sector players; farmers, processors, food traders, financiers and government agencies.
Why you need a management information system in agribusiness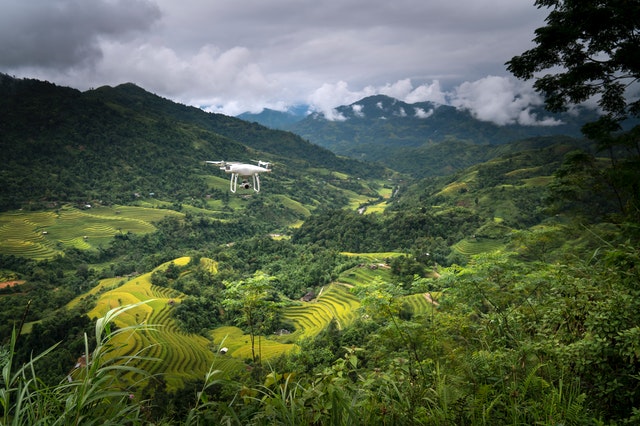 As an investor in any form of agribusiness, you can use various types of management information for fast decision making, accurate analysis, efficiency and information management. The following are ways you can use it.
Related: Farm record keeping for profits in agribusiness
E-agribusiness/Ecommerce
Doing agribusiness on-line through internet is generally referred to as electronic agribusiness. In short it is called as "E-agribusiness". E-agribusiness is the use or application of e-commerce in agribusiness activities. It means all the business parties can interact electronically to perform all the business transactions electronically rather than by physical exchanges or direct physical contact.
As a player in the value chain, you can provide and/or access information from and to various players in the agri value chain. Having information like demand and supply volumes as well as prices you can use this information to your advantage. This way, you can make more profits from your input, farm or milling shop.
"Virtual" farming
Imagine receiving a text message alert on your greenhouses' humidity? You remotely switch on and off water to irrigate your farm while in office. This is reality in in virtual or remote farming. If you live in a busy city far from the city or a Kenya investing from the diaspora.
Remote farming will be more common among couch and telephone farmers. These will be living in a different place or content while successfully running profitable remote farms. All one needs is installation of right sensors and a MIS to gather data and execute actions using internet connected gadgets.
Unmanned mechanization
In agriculture of tomorrow, there will be fewer farmers than machines on farms. Some options already in exploration are; use of drones in field monitoring, analysis and spraying. Unmanned tractors to plough, harrow and plant farms on their own. Others are using robotics to undertake routine farm operation. In the background is use of latest software and robust MIS.
Quality assurance
Consumers are demanding for quality assurance of their food products across the entire food system from farm to fork. To boost consumers' confidence, improve transparency and information sharing on how you produce and handle yours, you need a food traceability system. This can trace a plant or animal product's information concerning where, when and how it was produced, traded, processed and distributed. Consumers and relevant stakeholders can retrieve this information a click or scan away.
Efficiency
Industrial farming is purely commercial. For maximum profitability, you need a modern MIS to digitize your agribusiness. A MIS, can collect data, document and maintain information on a fast retrievable manner. This will enhance fast decision making based on timely information.
An example is an automated business information management system. This has the ability of generating and sharing transactional information and documents with customers, partners and suppliers. This speed, efficiency and convenience in farming processes will improve your financial performance.
Types of agriculture information management Systems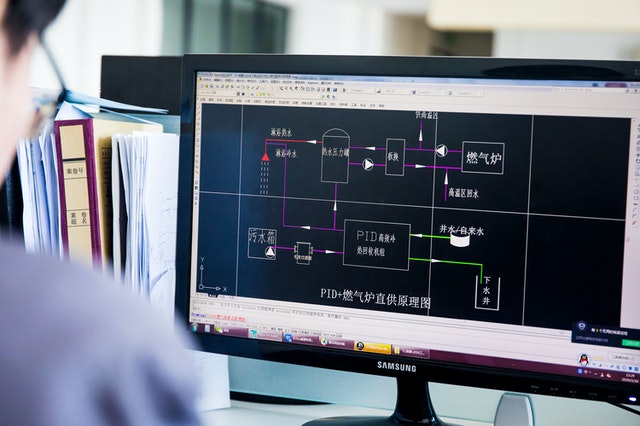 In determining which MIS is suitable for your type of agribusibess, we will look at a few as follows;
Agriculture traceability systems
These are a choice for partners willing to fulfil global or national food safety standards. The system has ability of collecting, documenting and maintaining information on a retrievable manner. This can be accessed by consumers, regulators and other stakeholders a click or scan away.
You can invest in this to boost consumers' confidence in your food products, improve information sharing and transparency. This is done across the entire food systems. You will trace a plant or animal's origin, location and life history from farm to fork. The food systems collect varied information such as where, when, how a good was produced, processed and distributed from the farmer to the consumer.
Agro business consulting systems
This is for agricultural professionals and agro-consultants. It assists you to have a greater outreach through online consultancy services to your clients anytime, anywhere in the world. A farmer can present his inquiries (images of pests, plants or descriptions of animal behaviour) online. In turn, you give expert diagnostic and recommendations on best agricultural practises for best plant and animal performance. This information can be presented and logged via video calls, emails and short text messages (SMS). A step further is developing a customised mobile application,
Farming business information systems
This smart farming initiative helps one to run a farm with minimal inefficiencies and administrative costs. As an automation tool, its features include collating and sharing transactional information and documents with customers, partners and suppliers. You can use this in Invoicing, payment processing and contracts tracking on online or digitized systems.
Field monitoring software
This is an ideal monitoring software for people farming remotely and farm managers with large farms. This system can provide weather predictions and crop development stages such as flowering, maturity and ripening. Provided with this information, farmers, agronomists and farm managers can take necessary decisions on planting, pest control interventions and harvesting dates etc. These software are ideal for crop and livestock rearing. This software can be used by a small, medium or large enterprise such as a company or a cooperative society.
Drone field analysis software
Running large plantations or animal farms can be cumbersome to monitor and route. A drone equipped with an infrared and normal cameras can take timed photographs in the field and relay them to a data centre. This can be used in field scouting, data collection, analysis and reporting covering large tracks of land within a short time. You can analyse moisture, plant cover, pest's infestations and soil nutrient distribution among other uses.
Agricultural financial services MIS
These are used by financial institutions that serve clients with Crop or livestock credit and insurance services. They are used in managing consumer's information on financial history. The system can handle farmer's applications, processing and payment of farm loans and insurance.
Agro processing MIS
This is appropriate for all forms of food processors such as tea factories, grain millers, milk processors, food canners and pack houses. It handles acquisition of raw materials and track processing, wastage and sale of finished products.
The system processes payments for farmers and tracks their performance (yield and monetary) over time. The system has a consumer's module that tracks disposal of final and by-products within the far. For food safety and traceability, the system can track each farmer used the assigned number and details.
How to choose the best Agriculture Information Systems
To get the most efficient system, get one that is versatile and can accomplish various functions. A system that is easily compatible with existing systems in your firm is a key consideration. While looking for a developer, look for one with a good reputation capacity and is affordable.