Are you a travel enthusiast looking for the best sites to visit in Kenya?  Agriculture is the economic backbone in the country. You can visit over 100 memorable destinations in the country for very unique experiences. They range from farms, factories and ranches. Apart from learning how your favorite food or beverage is made, you can buy cheap farm commodities in bulk at cheap wholesale prices from farm and factory shops. In this article, we give you the best agritourism destinations you can visit.
Ranches & wildlife conservancies
There are 160 wildlife conservancies and ranches you can visit in Kenya. These combine sustainable livestock farming, wildlife conservation and tourism. The most notable ones are the Lewa Conservancy, Laikipia Nature Conservancy and the Ol-Pejeta conservancy and the Borana Conservancy. Others in the top ten best wildlife conservancies list in Kenya are the Selenkay, Ol Kinyei, Tsavo and Mara.
You can visit them as groups, schools or individual guests. Experiences vary from one ranch to the next. Some memorable fun activities include bush treks with camels, horseback rides, mountain bike rides down escarpments and game drives through the plains. Others like Lewa give you firsthand experience where you can sit in the radio room and learn about the sophisticated anti-poaching and security systems used by rangers. The best experience of visiting these agri-tourist destinations is watching some of the endangered animal species like the Grevy's Zebra, The Black Rhino, Lesser Kudu, Thomson's Gazelle, Hirola/Hunter's Antelope during your safari. Ol Pejeta conservancy is home to the last three remaining white rhinos in the world.
Tea Farms
Did you know Kenya is the world's top producer of black tea in the world? You can visit its tea growing farms in Kericho, Nyambene hills (meru), Kiambu or Nandi for free. Besides, there are tea farms specializing in a tea farm tours like the Kiambethu located near Nairobi. You will have wonderful experiences learning about the history of tea farming in Kenya, green sceneries and a picking experience.
As a local farm tourist, you can arrange with a local KTDA tea factory in your region to book a whole day experience of how tea is processed, packaged and sold in the Mombasa tea auction. If you are lucky, you will enjoy tasting a cup of tea and buy high quality black tea from the factory shops. You can also book one to a private tea farm and factory.
Agri processors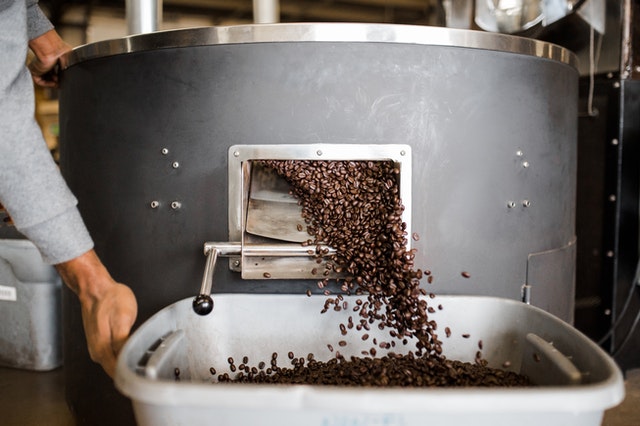 Food manufacturing and processing factories works magic on raw food products to make consumable products like sugar, bread and canned meat. You can visit some of them to have an experience of how your best brand is made. Non-food processors like leather, animal feed and textile processing factories are other agro-processors you can consider as tourist destinations for your holiday. The following is a list of a few suggestions of the major agro processing factories you can visit in Kenya.
Rice milling factories in Mwea Kirinyaga County
Sugar factories in Western and Nyanza counties e.g., the Mumias, Kabaras and SONY
Paper and pulp factories e.g Raiply (Eldoret) and Webuye Pan Paper.
Textile companies e.g the Rivatex (Eldoret) and the Kitui Texttiles (Kitui)
Meat slaugtherhouses like the Kenya Meat commission (KMC),
Leather companies like the Bata (Limuru)
Ultra-modern open air food markets and business parks e.g Chaka in Nyeri
Athi River Export Processing Zone (EPZ) to understand how horticulture products are processed and packaged for export markets.
Midlands Potato processing company in Nyandarua
The Agventure Canola plant oil processing plant in Nakuru and/or farms in Timau Meru county.
The Jomo Kenyatta International Airport and Mombasa port Loading ramps to understand more about requirements to import and export animal and plant materials into the country.
The KCC and the private milk processing plants like Githunguri dairies.
Coffee farms
Apart from enjoying the well blend cup of coffee in the many coffee shops in the city you can tour one of the coffee farms 10km away. You will get a chance to learn everything about coffee from farm to cup. The tour will take you only 20 minutes from the CBD in a private car if you prefer the Nairobi Coffee farm and factory.
The experiences you will get are how to pick coffee and how its processed. Visit the coffee drying and storage areas. Get coffee tasting experience and taste different grades as well as learn about various types and varieties of coffee in Kenya. After the farm tour, you will get to roast your own coffee in the house as you watch the wonderful plantation view. After this you can buy an array of coffee and other beverage items from the farm.
Plantations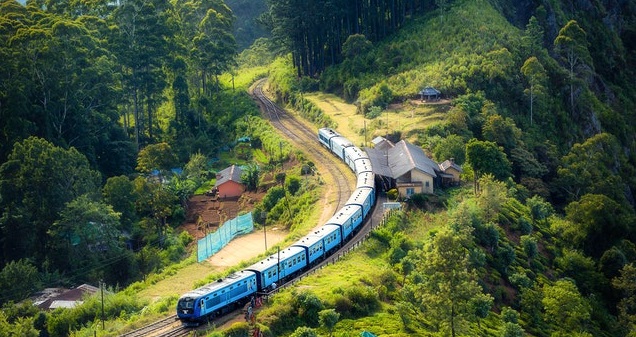 Apart from tea and coffee farms, Kenya enjoys a conducive agro-climatic conditions that support hundreds of crops productions. You can plan to visit some of them for a day visit or a stay vacation. For the best experience visit the commercial plantations and estates.
These include the Rolling landscapes of beautiful tea plantation sceneries in Kericho, wheat farms in Narok and Meru counties, canola fields in Timau and the Delmonte Pineapple estate around Thika. Others are the avocado farms by Kakuzi or the large flower farms in Naivasha area.
Private farms
Local Demo farms and specialty farms are another attractive destination you can visit for memorable learning experiences. You can visit a large farm or a successful farmer who is specializing in a particular farm product like poultry farming or seed propagation. Since most of them are local you will need to rely on the local yellow lists and online ads. Examples include Gracerock, Plat raisers limited, Muguku poultry farm among others.
How to get most as an agritourist
If you are looking for the most memorable experience from farm visits, you may need to consider the following tips.
Book an early appointment with the agritourist destinations to get a representative for guidance and training.
Always carry a camera to capture the memories.
Carpool with pals and family to get afford transport. In the same thought, consider using trans country trains like the Mombasa Naivasha SGR.
Book for a cool tour package with one of the tour and travel companies to get the best crafted experience.