Kenya has a number of public and private ultra-modern farmers market facilities. An example is the Nairobi farmers market located along Kiambu road. Unlike the old open air county markets, these smart food markets are secure and safe places for you to tour and shop. As smart projects for the future, they pride in top notch hygiene, safety and cleanliness.
What is a smart/ modern farmers' market?
This blog highlights some interesting facts about these mall-like farmers markets. You can define a smart food market as an ultra-modern shopping facility which has green and circular economy features. It has 2 features.
They support sustainable business models.
The traders and shoppers enjoy a conducive environment.
In summary, they are investments you needed to transform the old-style (open-air) markets to smart ones like the Nairobi farmers market in Runda estate, Kiambu Road. They include features like
Rainwater collection
use of solar power
use of cold storage solutions
value addition
clean waste management
use of technology
hygiene, cleanliness
Safety and security
Social inclusion
Rainwater harvesting
Inadequate supply of clean water is a big challenge in most businesses and households. Yet most parts of Kenya receive ample rainfall. It is a chance for modern markets to collect and use rainwater. To do it, they will have to install underground and overhead rainwater storage tanks.
Pumping water using diesel or electricity is expensive. To cut it down, use solar-powered water pumps and gravity for natural water flow. They can use the stored water in various needs like cleaning produce, processing and hand washing to improve traders' and consumers' hygiene at an affordable cost.
Use of solar power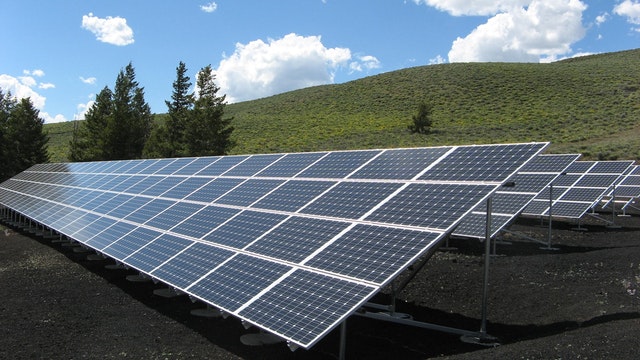 Many of Kenya's markets operate from dawn to dusk. The lucky few with a connection to the national grid network use the power for lighting only. Solar energy can transform markets into thriving mini food processing plants. They can use the sun's energy for cooling and heating. They can make electricity for lighting to promote 24-hours operations which will improve security at night near the markets. Markets will have to install photovoltaic solar panels, rechargeable batteries and inverters. It will help to convert the DC power to AC. Besides, the counties can sell excess energy to the national grid as a source of sustainable income.
Cold storage solutions
Close to 30% of all harvested foods go to waste before consumption. The bulk of this originates from perishable fruits and vegetables as they rot under high temperatures. Future markets can solve this using renewable cold rooms and cooling tanks. It includes the use of solar equipment such as refrigerators, deep freezers that use DC for retailers. Others are the solar thermal coolers that use solar heat to vaporize refrigerants like ammonia. Large traders and entrepreneurs can invest and rent space to small-scale retailers for rental income.
Value addition
Partial or complete food processing will solve food wastage, garbage menace and low traders' income problems. In markets, the low-cost solutions include drying, cooking, freezing, grinding products and packaging.
There is a need for a cheaper supply of power, clean water and building people skills in good processing practices. It will ensure that processing of high-quality food products that are traceable from source to consumer and safe for human consumption.
Clean waste management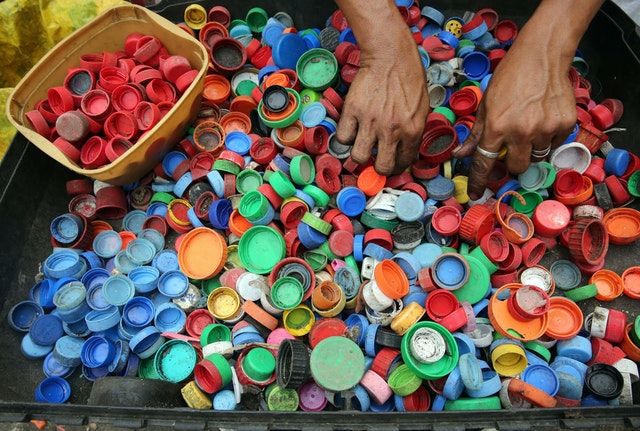 You can note you are approaching a food market from the foul smell of decomposing products. Majority of them are a sore sight to behold as they have mountain piles of uncollected garbage. The future smart markets can promote cleanliness and hygiene by reusing and recycling market wastes.
By reusing markets will use their wastes as raw materials to make alternative products like animal feeds or fertilizers.
In recycling, they will make the inorganic wastes like plastic paper bags into plastic products like chairs, water tanks, fencing poles and fencing materials
Bio-digestion to control the decay of organic wastes to make fertilizers for organic farmers. You can use composting bags or worms to speed up the process.
The market that will lead in this venture will become a regional processor that is efficient in the import of wastes from other markets.
Data management
Data is the new gold. The most successful businesses today are the ones that gather, analyze and use data to serve their customer needs better. The smart food markets must follow suit to stay relevant to the modern-day customers who prefer convenience shopping.
Markets will need better hardware and software capacities. The priority is on food traceability, digital operations and data gathering systems. A perfect example of this is a use of cashless revenue collection systems in Uasin Gishu county and use of field enumerators to collect data in Nakuru county.
Cleanliness, safety and hygiene
Dirty markets are a health hazard for traders and customers. However, hygiene is a challenge in many markets. Some go for days without waste removal or water flow. Others lack a quality public toilet and traders have to rely on nearby private facilities.
Future open-air markets should ensure safety by collecting and supplying clean water. In drier places, they should sink boreholes. They should collect garbage daily and control pests like rats using safe chemicals to reduce food contamination. As a food handling facility, its washrooms must uphold all the global guidelines such as HAACP.
Technology adoption
Strides in technology have created a new normal on daily activities like banking or learning. Use of it can improve markets efficiency. While there is diversity to consider and adopt, there are a few basics each smart market should have as outlined.
Surveillance CCTV cameras allowing safety and security officers to monitor all market incidences
RFID sensors for easy tracking of car and people's movements to and from the market.
Weighbridges to easy record flow of goods into the market and track food wastes overtime
Security
A thriving Market place also attracts vices like theft, pick-pocketing threats. It is a factor that keeps many shoppers away. To enhance security, the facilities should have the following features. A secure perimeter wall, separate pedestrian and vehicles gates to control the movement of people. They should have detection equipment to thwart the entry of danger. They should fit the markets with surveillance CCTV cameras to record all incidences on 24 hours each day. Besides, all should have ample lighting at night, fire alarm systems, sprinklers and fire exit signages. Every marketplace should have trained security personnel on sight to secure people and property.
Social Inclusion
Social exclusion of vulnerable groups like women, youth or people living with disabilities is common in many markets. Their input is little in operations, management and decision making.
To ensure inclusion, the markets should create an equal opportunity for all through the following: counties need to hold public participation forums to consult widely with traders. Traders need to mobilize themselves into registered traders' associations and cooperatives. This unity will build their capacity to negotiate and bargain for their pertinent issues. These associations can also serve as vehicles for empowerment as members enjoy social, financial and training benefits.