In this article, I have compiled all the vital details you need to know about how to venture into most profitable farming business in Kenya. To start. we give you a list of with the top most 4 profitable crops; Mushrooms, Passion fruits, Strawberry and Dragon fruits.
Agriculture has plays a prime role in growing the economy of Kenya. Her farming sector employs millions of people across the country. The continuous growth and development of the agricultural business in Kenya have opened access to the international markets for small scale farmers in the larger East African Community.
The most profitable agribusiness ideas available in the country were outlined to me during my latest game session at the Dimensions Escape Rooms. I met an agro-consultant who has been living in Kenya for quite a few years now. He revealed to me how immensely profitable farming had become there! As shared in this article, I have compiled all the vital details he said to me about how to start farming in Kenya with the most profitable crops.
The Agricultural Sector in Kenya
Over 40% of the entire workforce of Kenya remains involved in the agricultural sector, of which 70% of the people come from rural areas. The whole rural output contributes approximately 27% of the country's GDP. Some of the vital cash crops that the country exports are tea, coffee, cut flowers, and vegetables. Kenya is the leading exporter of cut flowers and black tea in the whole world.
In the semi-arid regions, farmers grow approximately 20% of the agricultural output, while the arid areas account for the rest, 10%. As a result of the poor incentives given to agricultural laborers and the lack of proper infrastructure, agricultural productivity remains low in these regions. However, Kenya strives to achieve agrarian reforms that promise to boost agricultural productivity.
What are some of the profitable crops to grow in Kenya?
With the expected growth of the agricultural sector in Kenya, here is a list of the top crops that have a greater chance of profit in the markets:
Dragon fruit farming
Mushroom Farming
Passion Fruit farming
Strawberry farming
The section below gives you more details about those best agribusiness ideas for women and youth farmers in Kenya.
1. Dragon Fruit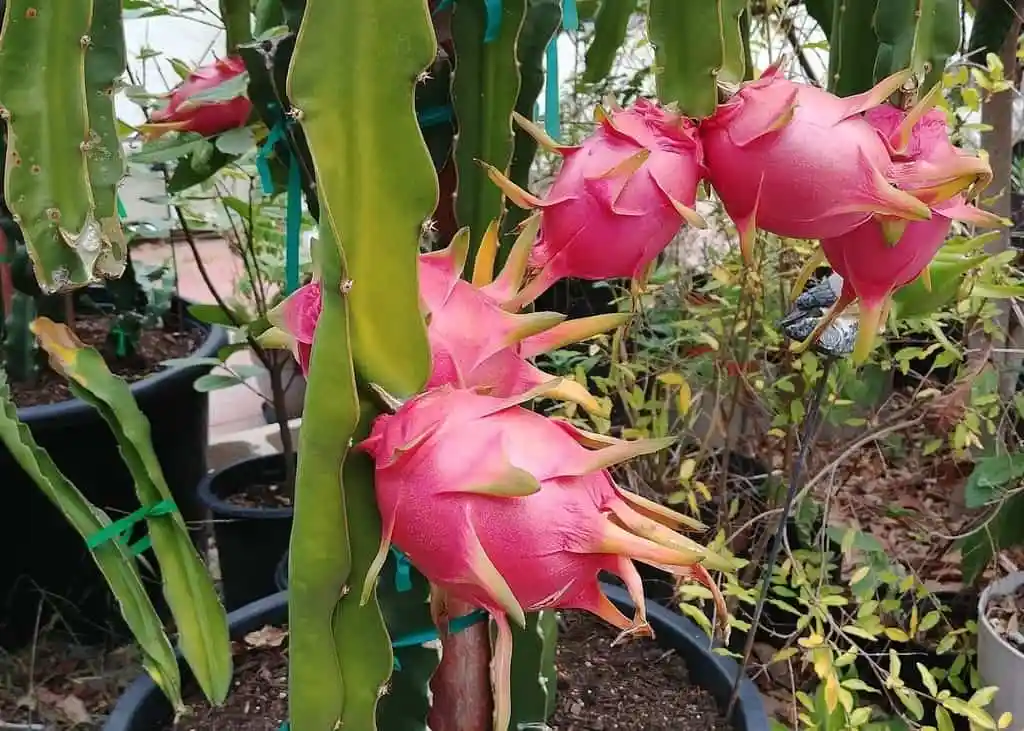 Even though dragon fruit remains a new crop to grow in Kenya, it shows an immense opportunity for profit. Dragon fruits are vines that originate from the cactus family. To produce these fruits, you need to provide the plant with solid and rigid support, like a post or a concretized structure.
The ideal spacing that you need to keep between each plant is approximately 2 x 2m. Therefore, you can easily make 1,000 supporting posts for the plants in about an acre of land. You can easily accommodate two dragon fruit vines in each of these posts. So, you can grow about 2,000 plants in just one acre of land! Each vine will give you approximately 30 fruits annually, with an average weight of about 0.5kg.
Now, when it comes to pricing, back in June 2022, these fruits cost approximately Ksh800/kg. So, you can sell your dragon fruits at a huge profit every year! The price of dragon fruit remains high in Kenya since it is primarily imported. As more farmers start to grow this fruit, the price may come down slowly. Even then, you can still expect to make a good profit by growing dragon fruits in your land!
2. Mushroom Farming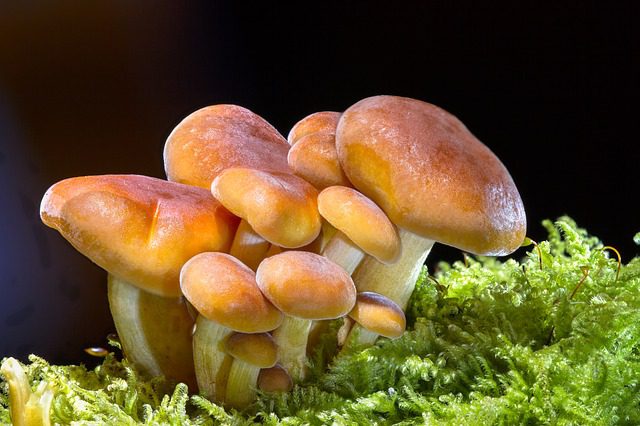 Mushroom farming is not a very old tradition in the farmlands of Kenya. Earlier, the cultivation of mushrooms used to be a tricky affair. But thanks to the advancement of technology, the processes have become much more hassle-free. Farmers have also started growing several new and tolerant species of Oyster mushrooms. The cultivation of mushrooms has helped farmers make considerable profits in Kenya.
Especially since mushrooms are not reliant on land or rainfall, they have invariably become a favorite crop for farmers to grow in Kenya. People who wish to maximize their revenue with low investments never fail to venture into mushroom farming.
You can only have a quarter of an acre of land and grow mushrooms there! You will need to set up your incubation house and cropping place for mushroom farming. Once a farmer has approximately 1000 bags in one cropping room, they can grow close to 2 tonnes of button mushrooms and sell them at an average of Ksh600/kg! Therefore, they can earn a profit of approximately Ksh1.2 million annually.
You can grow different exotic varieties of mushrooms like oysters and shiitake indoors without any soil. Mud houses with a thatched roof provide the ideal environment for growing mushrooms. The demand for mushrooms has risen to approximately 1,200 tonnes per year in Kenya, while the production remains unsatisfactory with only about 500 tonnes. Therefore, you can expect to make good profits by starting to grow mushrooms.
3. Passion Fruit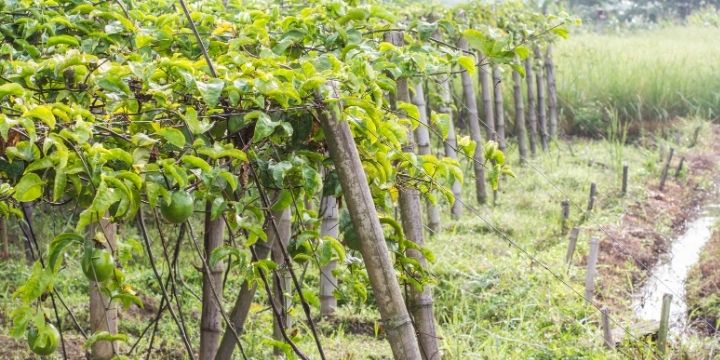 Passion fruit is a high-yielding crop variety and can help you make good profits starting from the initial year of production. Kenya exports large quantities of passion fruit every year. Even in the local markets, the demand for passion fruits remains relatively high throughout the year. There are mainly two different varieties of this fruit grown in Kenya –
A purple variety that grows in the higher altitudes
A yellow variety that is disease-resistant and offers high yields
There are several advantages of cultivating passion fruit in your farmlands. From their extended life span (exceeding up to three years after planting) to their ability to intercrop, passion fruit is a beneficial crop to grow. Since passion fruits are climbers, you can incorporate unique and effective ways of maximizing your small space to grow more crops!
Though you will need substantial capital investment to start cultivating passion fruit, the immense benefits and profits you will incur make up for it. The demand for passion fruits continues to rise, especially in 2022, when people are looking for healthy foods to eat.
You can grow approximately 350 passion fruit plants in about a quarter of an acre of land, each producing about 10 to 15 kgs of fruits annually. You can sell your passion fruits in the market for approximately Ksh40-100 per kg or may even export them for about Ksh70-100 per kg.
4. Strawberries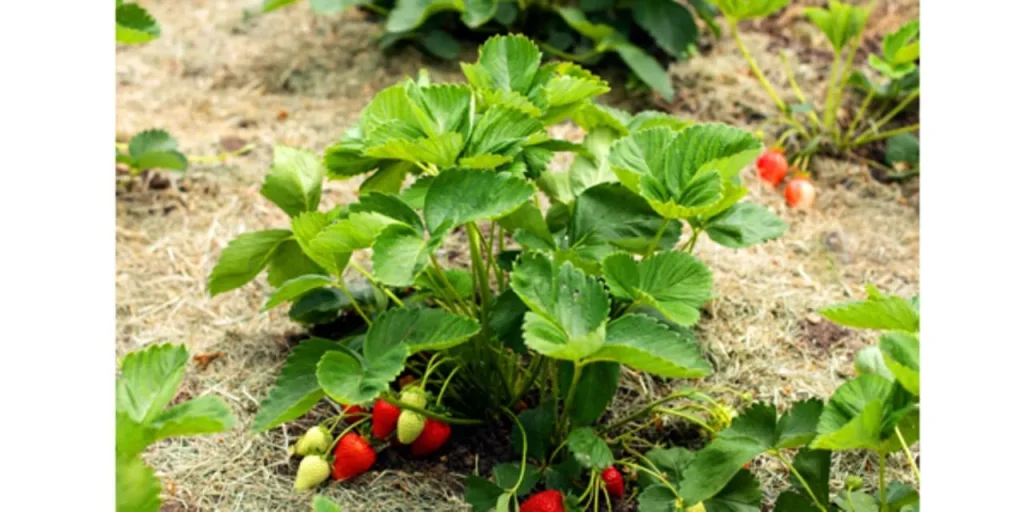 With supplies still low and demands skyrocketing, growing strawberries can be an efficient way of making huge profits in Kenya. Several companies that make flavored yogurts, ice creams, jams, or even perfumes, rely on imports of strawberries from Kenya. Hence, there is no doubt that strawberry farming will continue to remain a lucrative business in the Kenyan economy for decades.
Provided you can offer proper irrigation and a stable temperature; you can grow strawberries almost anywhere across the country. You can start your production with approximately one-eighth of an acre of land and then expand it if you want. It will take about 70 days for your crops to mature and produce their first fruits. However, since the fruits remain fresh for about four to five days after harvesting, you should start looking for your market early to avoid loss.
You can produce approximately 30 to 50 kgs of strawberries weekly in the eighth piece of land. After that, you can sell your produce at about Ksh200 in the markets. Consequently, you can expect to make about Ksh40,000 monthly by growing strawberries.
Since strawberries are runners, you will not need any seedlings to propagate them for the next cropping season. One need not be a proficient farmer to achieve success in strawberry farming. Provided you can find a good piece of land; you are ready to go!
Conclusion
Agriculture remains the most profitable business in Kenya, with farmers selling their outputs in the local and international markets for profit. The soil fertility and the adequate rainfall the country receives make the lands fit for farming different crops. So, try your hand at making a profit by farming in Kenya!