Are you looking for the fastest growing fruit trees in Kenya? Kenya is among the largest exporters of fruits and fresh produce in the world. Her fruits like Avocadoes makes her farmers billions of foreign income each year. In this list we will give you 10 most profitable fruit tree to plant in Kenya.
For a fruit to be among the best, it must has high nutrition value, profitable with high profits for farmers and easy to plant, care and manage. Considering those features, our list of those fruits with pictures that are;
Banana plant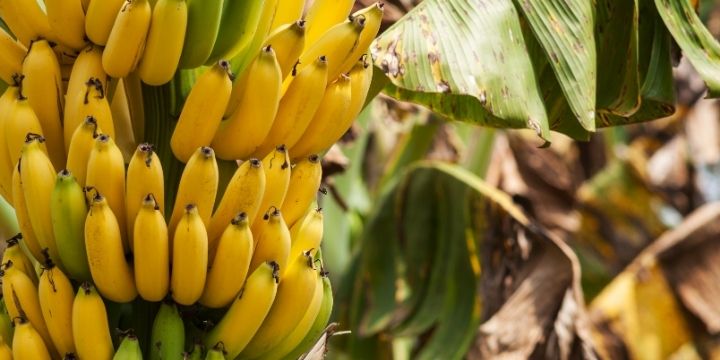 Banana farming in Kenya is majorly under rain-fed conditions. The best banana growing areas in Kenya are Meru, Tharaka Nithi, Kirinyaga, Embu or Kisii counties. There are two types of banana plants you can grow in Kenya. The cooking (plantain) varieties or the desert (fruit) banana types.
Banana is the most important fruits in Kenya. Matoke is a basic staple or food crop for many communities, especially in western Kenya. In many urban centers, it is a major fresh fruit consumed by all population groups. Ripe bananas are available for sale throughout the year unlike other fruits like avocado and mango that are seasonal. They have a readily available market and are handled by hawkers, hotels, makeshift kiosks and supermarkets. It is these benefits that make banana tree growing a stable source of farmer's income.
Apples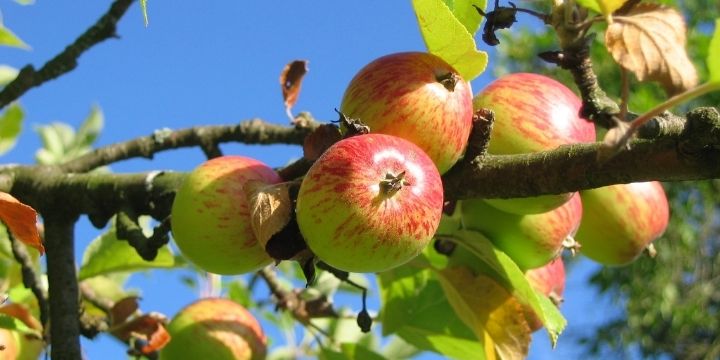 An apple fruit a day keeps the doctor away. The old saying portrays the nutrition and health benefits of the apple fruits. You can grow two types of apples in Kenya ; the green or red apples. One other apple tree cultivars that are becoming more popular are the custard apple and the Wambugu apple. Apple tree can do well in semi-arid areas like Laikipia. Since it's grafted using the local varieties, it can withstand most apple pests and diseases. Besides, the Wambugu apple fruits are comparatively bigger the normal indigenous apple fruits.
Avocado tree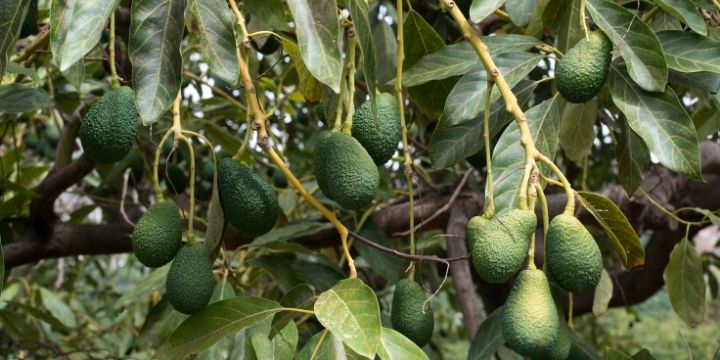 It's one of the most expensive fruit to buy in local markets. You can sell the unripe big ones for KES 20 and above. There is a move across the country to grow avocado as an alternative cash crop. As a result, Kenya is the number one (excluding S.A) avocado exporter in Africa. The grafted avocado trees mature in 3 years' time. The two main varieties you can grow for the export market are Hass avocadoes which you will export from June-September and the Fuerte Avocadoes which mature from march to September.
Consider contract farming with an avocado exporting companies in Kenya like the Kakuzi, Vegpro, Sunripe, Kenya Horticultural Exporters or the East African Growers. Contracted farmers get more cash and bonuses from avocado farming.
Citrus fruits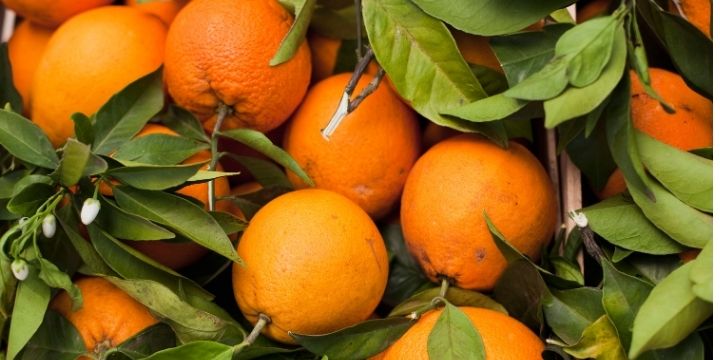 The citrus fruits family are a rich source of vitamin C. Since the corona virus pandemic, the fruits prices have gone up almost 1000 percent. The most common ones in Kenya are lemons, oranges and lime.
Oranges makes the best choice for fruit sellers and farmers. You can grow the seedless, grafted or the pixie oranges. You can either plant them using irrigation or rain reliant agriculture.
Cucurbit fruits (watermelon, pumpkins)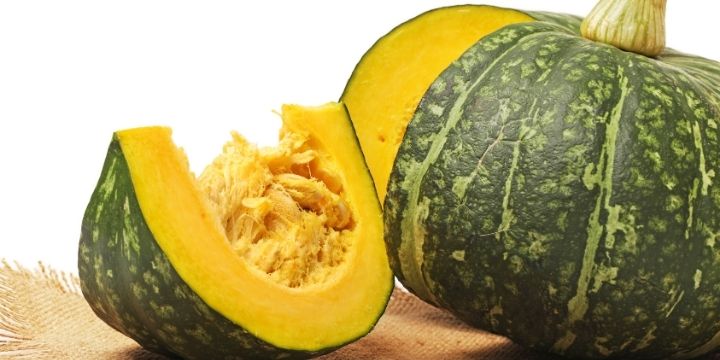 The gourd family fruits like watermelon and pumpkins are one of the most profitable fruits you can grow using irrigation in Kenya. Besides you can use their vines and leaves as vegetables. Others like cucumbers and Courgettes are fast growing and can rely on them for healthy food at home. The full list of cucurbit fruits you can grow in Kenya for self-consumption or market are.
Pumpkins
Watermelons
Cucumbers
Courgettes or Zucchini
Butter nuts
Gourds
Berries (strawberries, gooseberries etc.)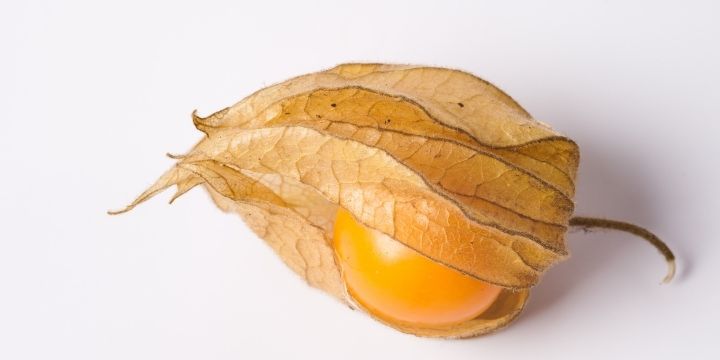 Do you have a small farm and desire to grow high-value fruits? Berries require little space, and you can grow them in containers, hanging gardens or sack gardens. They form the best choice for indoor and urban farming where farming space is little. There are many types of berry fruits you can grow. These are listed below;
Strawberry
Raspberry
Blackberry
Gooseberry
Passion fruits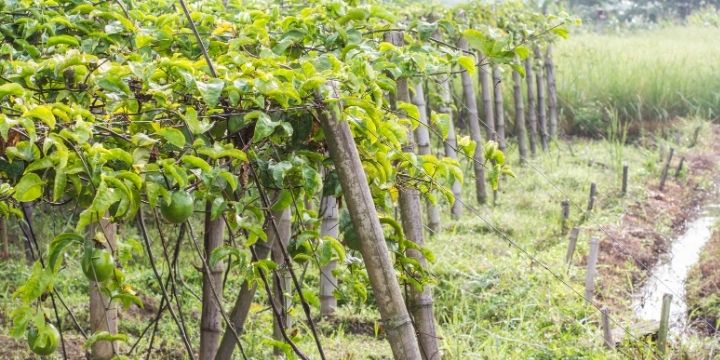 Are you looking to diversify your farm profits from maize farming? Growing passion fruits in Kenya can be your best bet. You can grow, harvest and sell fruits in the first year unlike other commercial fruit trees that take 3-7 years to mature. A kg of passion fruits in open air food markets in Kenya can go for Kes 50. The list of the five (5) types of passion fruit you can grow in Kenya are
Purple Passion: (Passiflora edulis)
Yellow Passion: – (Passiflora edulis var flavicarpa)
Sweet Passion or Sweet granadilla: – (Passiflora ligularis)
Giant Passion or Granilla:- (Passiflora quadrangularis)
Banana Passion:- (Passiflora mollissima)
if you intend to grow them in cold highland regions, plant the purple varieties. Yellow varieties are best planted in warm low land areas. If you want higher yields and cheap cost of controlling diseases, plant the yellow passion fruits
Pineapples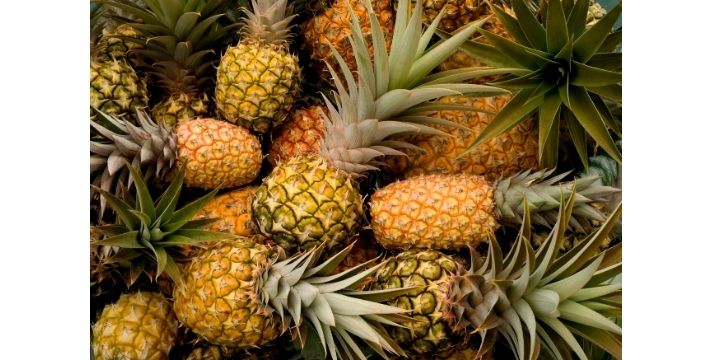 Pineapple growing in Kenya used to be common around Thika Town only near the Delmonte fruit fruits farm. Today it has spread across the whole country. Pineapple plant is a survivor crop. It is tolerant to hot weather and dry conditions. You will use little on manure and fertilizers as it does not require high soil fertility. The fruit has a fast payback period and high returns on investment. Once you plant the suckers or the seedlings, the fruits will be ready or mature in 18-24 months.
Pawpaw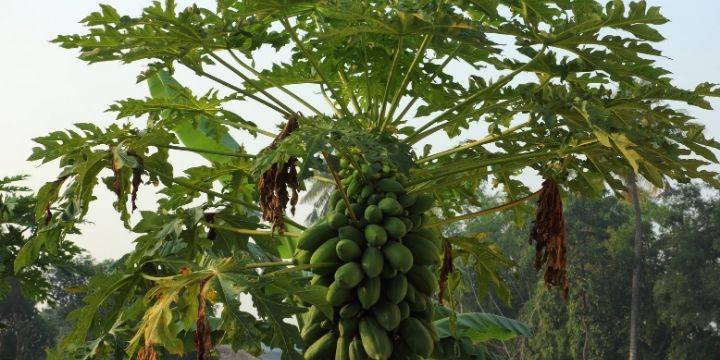 Pawpaw fruits are one of the easiest fruits to grow in Kenya. They require little care and you can propagate one from a fruit you bought in the market. They mature and bear fruits in 2-3 years from transplanting. The pawpaw fruits are a bit resilient to dry conditions and can be farmed in semi-arid areas.
Tree Tomato
The fruit looks like a tomato though it's not a true tomato. It is a many-seeded berry and egg-shaped, when its ripe, it looks like a medium-sized tomato. It has a growing demand as its used to make red juice with a unique salad flavor. Besides it can be eaten fresh by scooping it flesh from cut pieces. Tomato tree farming is good for agroforestry practice in tea growing plantations.
The available cultivars are the red, yellow or dark red/black varieties. The tree mature in 3-6 years and you can harvest fruits from it until its around 12 years old.
Mango tree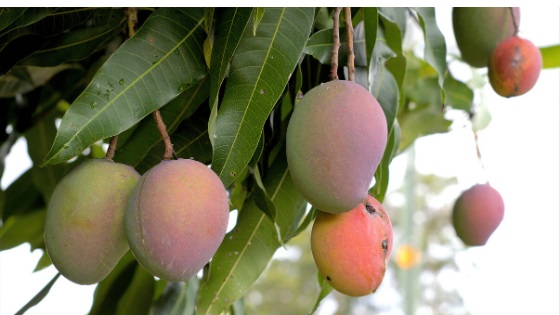 Mangoes are the best fruit of choice from December to early February. They are consumed ripe or blended into fruit juice for use at home or sale. You can either grow the traditional or the grafted mango tree to make shorter the growing period. The most profitable mango fruits for the export market that you can grow in Kenya are the Apple, Kent and Ngowe.
Guava
Guava fruit trees are wild in heavy rainfall areas like Western Kenya. Apart from the nutritious fruits, Guava leaves are consumed as a way of managing one's weight. There are pink/red and white guava fruit varieties.
The list of best and easiest fruits to grow in Kenya is not exhaustive. If you are in the cold highlands, you can farm pears and plums fruit trees. Those in arid and semi-arid areas can consider the dragon fruits among others. To learn the best fruit for your region, visit the agriculture office.
Where to buy the Best fruit seedlings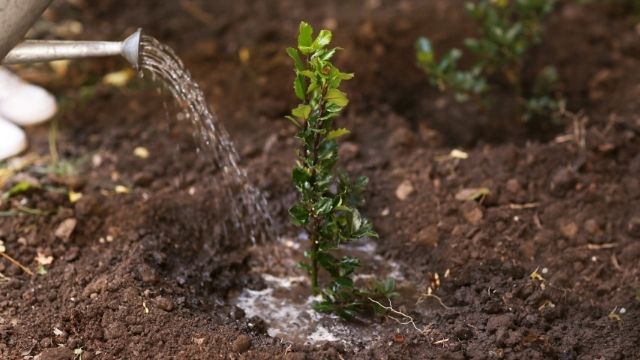 To get quality fruits, we recommend you plant quality seedlings from a KEPHIS registered tree nursery. You will get planting trees and vines or cultures that are free of disease or pests. Some of the best fruit tree sellers are:
Oxfarm
Gardenscape
Asepsis