While selecting the best vegetables to grow, choose the crop with the most benefits for yields, food and nutrition. One way to get this right is growing a garden plant that you can use its different parts like shoots, fruits and roots. Vine vegetables are a crop you should try this season. In our post, we will look at the best cucurbits you can grow on your farm. They include pumpkins, cucumbers, and gourds.
Why grow vine vegetables.
If you are in urban farming for food or a small farming business, gourd vegetables like the English cucumbers are among the best crops you can grow and eat. Among other reasons, these vegetables have the following health and economic benefits.
Are rich in different nutrients like vitamins, proteins, carbohydrates and minerals benefiting your health.
Unlike other stems, leave or fruit veggies, the cucurbits shoots, ripe and raw fruits, and leaves are edible. For some types, you can eat the plant roots.
Some vine vegetable fruits like the zucchini are valuable products in online grocery stores and supermarkets globally. The Carve pumpkins have a high demand during special holidays like Halloween if you are in profitable farming.
The gourd veggies can grow in different soils like loamy, sandy and slightly acidic. But, for the highest yields, consider a soil pH level of 6.0 to 7.0
You can inter-crop them with other garden crops like maize and beans in the polyculture method of sustainable agriculture. It will benefit your farm in mulching, soil fertility and weed control.
Which are the best vine vegetables to grow?
In the following list, we give you the best gourd vegetables for kitchen farmers. We focus on the health benefits, crop spacing, harvesting and use. However, these may vary given your region's soils and weather. These veggies are.
Pumpkins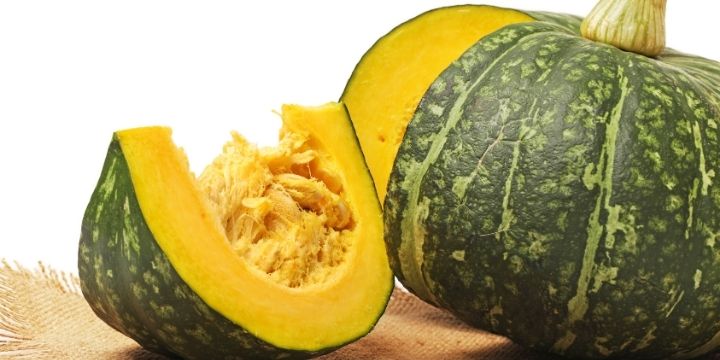 Plant pumpkin creeping vines for the crop's shoots, leaves, tendrils, green and ripe fruits. The green and curry pumpkin dishes will give you many medicinal and nutrition benefits. The ripe yellow pumpkin fruits are rich in vitamin A.
You can transplant seedlings or sow seeds directly. It requires a spacing of 1.5 to 2 metres between vines. Consider the sunken pits to hold water. It requires high soil moisture and organic content.
To get quality yields, plant the open-pollinated and native pumpkin varieties in your country or region. These are more resistant to diseases and pests.
Cucumbers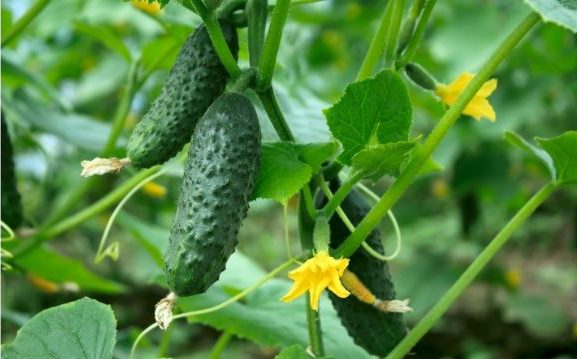 Eating cucumber has many benefits for you. Using cucumbers for healthy and medicinal benefits is weight control. Reduce gastric and acidity while reducing constipation. Apart from supplying vitamin B, the fruits can keep your body cool and hydrated if you eat them in the summer.
Its crop management is like growing pumpkins above. Plant them 1 to 1.5 metres in sunken beds or pits. The green fruits have a mild, lightly sweet flavour because of their high water content. They are crisp, cool to eat raw.
The fruits mature in 60 to 80 days after sowing. Once it reaches maturity, check for fruits daily. The fruits are vulnerable to direct sunlight and heat. If you are growing cucumbers organically at home for eating or sale, consider the following cultivars.
| | | | |
| --- | --- | --- | --- |
| Cucumber Variety | Fruit length (Inches) | Days to maturity | Yield potential |
| Bristol | 8.25 | 54 | Good |
| Centella F1 | 8-9 | 55 | Very good |
| Corinto | 7-8 | 48 | Very high |
| Diomede | 8-9 | 52 | High |
| GVS 612 F1 | 5-6 | 35 | Very high |
| Max pack | | 57-59 | Very high |
| Pick A Bushel | 3-6 | 50 | Very high |
| Python | 8.5 | 55 | High |
| Slice more | 8.5 | 62 | Very good |
| Summer dance | 8-8.5 | 60 | High |
| SV3462CS | 9 | 56 | High |
Melons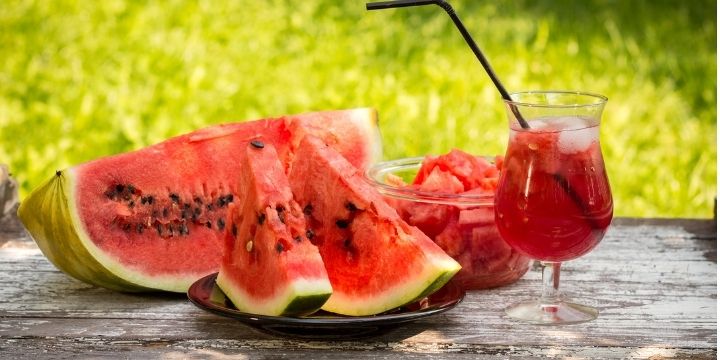 Homegrown Melons is another vine vegetable for your food production. The best types for small farms and kitchen gardeners are the Pepino melons, watermelons, cantaloupes and sweet melons.
The fruits are rich in Vitamin C. other health benefit are boosting your immune, healthy skin and promoting a healthy brain and heart.
Growing watermelons requires balanced crop management practise similar to other cucurbit vegetables. Use composted manure before planting and add organic fertilizers like blood and bone meals every 3 to four weeks.
Courgettes or Zucchini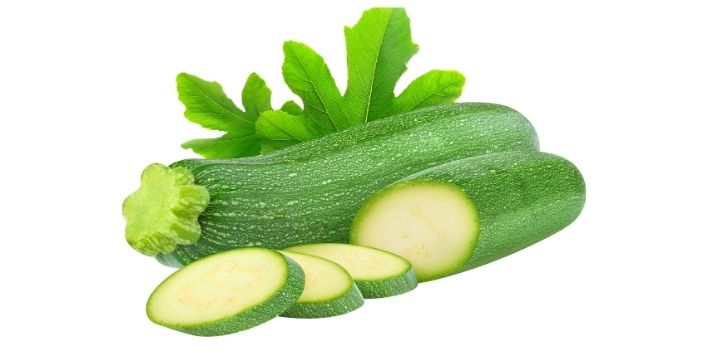 You can confuse them with the cucumbers. They also have a dark green colour on the outside. They're also cylindrical. Zucchini taste is mild flavour, slightly bitter, and it has a rough feel. Unlike the cucumbers, they have a bitter taste when raw. Cooking will improve the flavour and soften it.
There are many health benefits of eating raw, cooked or juiced Courgettes. This type of summer squashes is rich in Vitamins A and C. According to the USDA national nutrient database, It has high iron, calcium, magnesium and manganese mineral content. These make it a superb choice for your diet, for it will improve your digestion, slow ageing, lower blood sugar levels and diabetes. Other advantages are controlling weight loss, boost energy levels and can protect you against oxidation and inflammation.
The best types or varieties you need are the golden zucchini, tatume from Mexico, the Costata Riomanesco (Cocozelle) and the yellow crooknecks.
Butternuts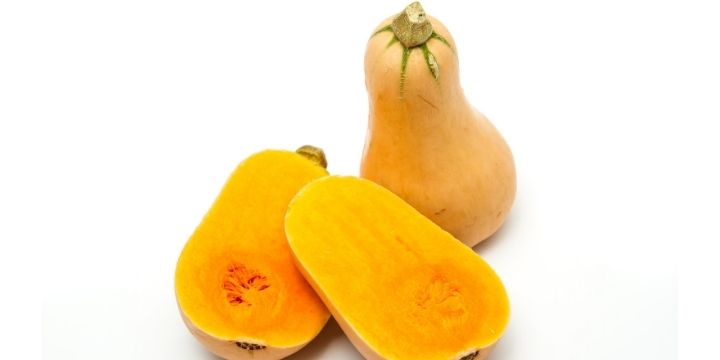 Butternut squash fruits have pale brown-orange skin with a sweet taste and nutty flavour. It will appear flesh when open with a deep orange colour. Its flavour and taste are sweet and nutty. The squash has a fibrous and texture. Its prices in Kenya range from KES 20 to KES 100 per kilo. To pocket more profit, store its fruits to await an increase in prices.
Its recipes and uses include salads, pasta, roasting and making soups. The vegetable has many benefits. It can improve bone density, digestion and blood circulation. Eating butternuts will balance your blood electrolytes and boost the immune system, eye care and skin care. Butternuts are rich in vitamin A and C, manganese fibre and potassium minerals.
Some varieties you can grow are the Waltham and Atlas F1 if you farm in Kenya.
Gourds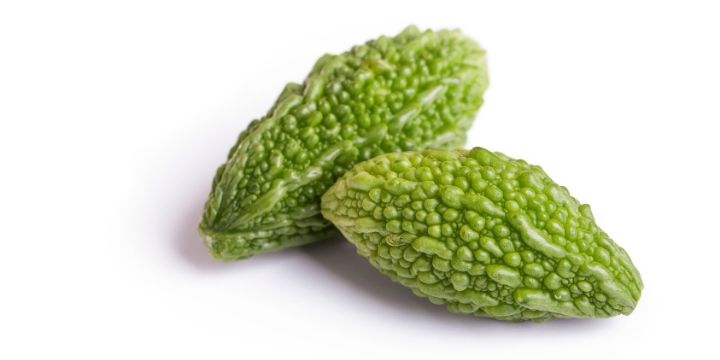 Most gourds have little fleshy inside. Their exterior cover is rigid and inedible. Apart from harvesting their fruits for decoration, you can eat their raw fruits when still white. Besides, their tendrils and leaves green vegetables in different parts of the word.
The edible gourds are the bitter gourds, bottle gourds and sponge gourds.
Sponge gourd;
Rich in various antioxidants, minerals, vitamins, nutrients and lipids. It is an excellent source of Vitamin "A", Vitamin "B"- 5, Potassium, manganese, potassium, etc.
Bitter gourd
you can use it for pickles and curry. It has insulin-like substances that lower the blood sugar level. Besides, it contains B-complex vitamins B-3, B-5 and B-6. In terms of minerals, it has iron, zinc, potassium, manganese and magnesium.
How to get high yields from vine vegetables
Select seeds that are from a disease-free tasty fruit from a plant with higher yields. Wash the seeds in clean water and dried in the sun.
Top dress your vine vegetables with 1-2 kg of compost manure or 2-3 grams of urea after15-20 days (25-30 days of transplanting). The second top dress in after a month of first weeding or when the plant flowers.
Provide your vines with a vertical trellis. You can train the vine on a tree, a wall or erect wooden support.
Control diseases and pests to get high-quality squashes.