Our previous post has discussed what is urban farming and the reasons why it is beneficial. Urban farming has many subsistence, commercial and social advantages attracting many individuals, communities and companies. it's success, requires heavy investments in terms of cash, effort and infrastructure. By committing common investor's mistakes covered in this article you may lose all your investments. To avoid this, carry out a good pre-investment analysis. This is like a SWOT analysis determining your possibility to succeed or fail.
In this article we will explore the key areas you must consider before investing in urban farming. These are objective, resource availability, cost, profitability and applicable rules and regulations among others. These considerations determine your production and marketing capacities in establishing and running your farm.
Related; Best solutions to challenges in urban farming
9 Goal or Objective
This is your vision or the main reason why you want to farm in the city. Start by defining the goal of why you want to do it to limit operational setbacks. Determine whether you are growing plants and rearing animals for self-consumption, sale or recreation.
Your farming objective may be subsistence, commercial or just a hobby. Your farming goal will determine all operational decisions including; Level of investments, Labour requirements, Scale and method of production. Commercial farming requires expensive investment in an intensive production system such as zero-grazing. The goal is to lower your cost of production and maximize profits. Subsistence farming will use fewer employees, organic without the use of agrochemicals and small scale in terms of production.
8 Resource availability
Getting available land, labour and capital in urban areas is difficult. Personal, and physical resources come at a price such as land rates, rent and wages. As an aspiring urban farmer, you must take an account of all the resources you own and control as an individual. Some items such as water pumps and pipes can be borrowed amongst farmers in similar areas without an individual incurring additional costs. Farmers must consider the following resources;
Land
Where you do not own farming land in a conducive area of the city, consider borrowing or letting some from the public, community or private owners. There are farmers who prefer utilizing open spaces on the road, sewage, railway and river lines. Others farm under electricity lines or encroach private and public land. While one does not pay to get this land, they may suffer huge losses as owners can destroy the crops without notice.
Labour
Weigh on availability and cost of hiring skilled, semi-skilled and unskilled workers to work on your farm. This is dependent on the scale of production and intensity of technology adopted. Small scale farmers practising subsistence urban farming can get free labour from family members. Medium and large scale farmers practising greenhouses or zero-grazing has to hire permanent and casual farm workers.
Knowledge, skills and experience
The success of an urban farm is highly dependent on the owner/s or manager's technical knowhow in crop production and animal husbandry. Though most people consider themselves experienced from exposure while growing-up in rural agricultural production areas, an education certification after training is a great resource. Urban farmers must research continually on the internet and attend workshops, training, seminars, shows and exhibits to learn about emerging trends in urban farming. People who have run similar or closer farming operations in the past stand a better chance of succeeding as urban farmers.
Capital
These include assets to establish and run your urban farm. Additionally capital refers to tools, equipment and structures on your farm for efficient and optimal production. Capital is usually the major challenge for any form of business. However, with a clear business model and practical business plan one can approach formal and informal lenders for start-up and expansion capital.
Technology
There are better trends in urban farming each year. Given the unique obstacles in urban farming such as limited land and inadequate water, people are investing in protected and controlled agriculture environment technologies such as hydroponics and aquaponics production. A farmer should check on applicability and affordability of this in his locality to cut on the cost of production.
Inputs
Profitable urban farming is dependent on the application of quality farm inputs. You must consider the availability of stockist in your area that is selling quality fertilizers, certified seeds, pesticides and herbicides. Look into the availability of extension service providers and veterinary staff to assist with technical advice. Make sure there are abundant supplies of utilities such as electricity and water for various uses on the farm.
7 Agro-ecological zone
Animals and crops performance in an area is dependent on a combination of soil, climate and latitude factors. These provide the appropriate conditions for optimal production and pests and diseases prevalence. Kenya has 6 agro-ecological zones namely agro-alpine, High potential, medium potential, semi-Arid, Arid and very arid. This classification is based on the prevalent conditions in a given area in terms of;
Climate patterns of an area in terms of average rainfall amounts and distribution, seasonality and temperature. This determines water availability to grow plants, growing seasons per year and type of crops to grow.
Landform and Soil characteristics that either serves as a potential or a constraint for utilizing the specific land.
Latitude and elevation that determines climatic conditions to grow certain plants and animals. This will dictate whether you can grow highland or low land crops.
Select and invest in plants and animals that have historically done well in your locality.
6 Rules, Laws and Regulations
Consider all the agriculture laws and regulations the existing policies in land zoning, taxation, environment, business registration and health. Land zoning rules dictate the activities you can carry in your plot depending on whether it's a residential, agricultural, industrial or business designated area. If you are considering value addition and distribution of foods, consider securing relevant food safety and health certificates and licences empowering you to be an accredited food supplier.
Register your business with all the relevant regulators. If you venture in becoming a processing enterprise that preserves, packages, vends, and transports foods ensure you secure good safety and health certification to prove your trade in traceable and safe foods. Ensure you are compliant with national and county tax authorities to offset all taxes liable.
5 Profitability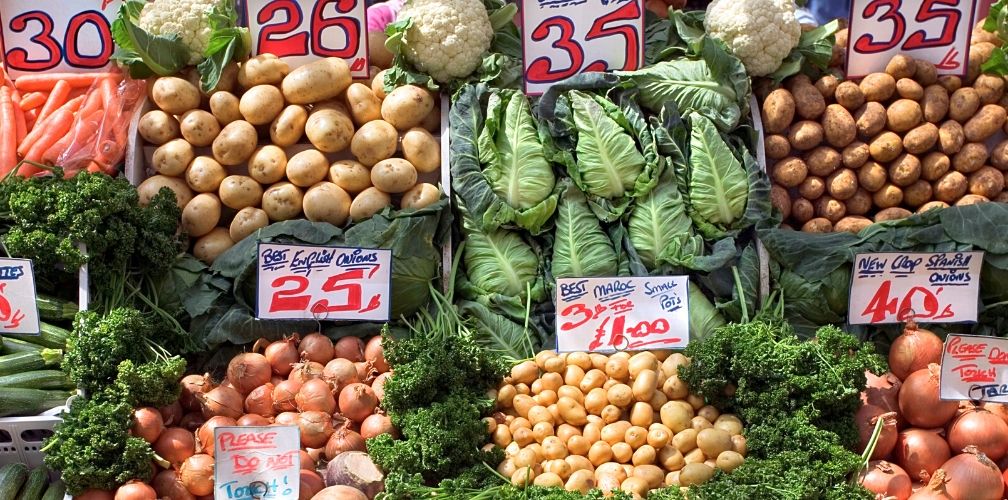 Profitability is a great motivation for many businesses including agribusinesses. Would an urban farmer rather rear pigs or chicken in limited compound space? This decision is determined by the crop or animal that will pay maximum benefits in cash value (revenue or savings) if it was sold or bought in a local market. Make your informed decision will after carrying out a detailed marginal analysis. This will outline all the expected cash outflow and inflows. Any crop or livestock that promises makes a profit should be farmed. For more than one crop or livestock type, consider one that promises the highest profit and requires the lowest capital investment.
4 Nutritional benefits
Different plants and animals have different nutritional yields. This makes some plants and animal more appealing to farm and market than others. Most consumers prefer white meat to red meat, similarly organically grown vegetables are preferable to conventionally grown vegetables that use chemical pest control products. Given urban farming is mostly intensive and faces resource constraints, consider animals and plant products that has highest nutritional benefits in terms of calories, carbohydrates, protein, fats, vitamins and other elements such as zinc, iron and magnesium among others
3 Yield potential
Consider the growing animals or plants with highest yield potential. The plant or animals with the least maturity period such as vegetables (3 months) is preferable to plants with longer maturing period like wheat (5 months). This is the amount of product in terms of volume or weight produced per given land area such as acre, hectare, feet or metre squared. Can be expressed as x metric tons per hectare. This determines the total yield you can get from your piece of land.
2 Cost of production
Related to profitability consideration above. This is determined by the affordability and viability of establishing and running your urban farm. To make an informed decision, compute and compare total amounts of estimated costs that you will incur to grow and sell certain crops and/ or animals. This is a necessary step for all urban farming types whether they are for subsistence or commercial purposes.
Costs can be fixed or variable depending on whether they are payable once only or on a recurrent basis throughout the farming cycle. Common costs incurred in urban farming include:
Leasing or procuring land, removal of barriers and land preparation.
Setting up farm structures such as greenhouses, animal sheds, farm store etc.
Securing supplies such as seed, seedlings, fertilizers, animal feed, tools etc.
Utility costs such as water and electricity.
Labour costs in salaries and wages.
As a smart urban farmer, invest in cultivating plants or animals you can comfortably afford without stretching available resources.
1 Environment and health considerations
To tap into the large urban markets, urban farming is characterized by the adoption of intensive production in commercial farms and food processors. Those activities result in water, soil and air contamination with hazardous wastage leading to public health risks, unpleasant environment and environmental pollution. These mostly arise from;
Biological contamination that involve the direct or indirect transmission of harmful pathogens and psycho-social effects related to anxiety and stress of people and animals from distressful noise and odour from animal waste.
Discharge of harmful industrial and agricultural wastes and indirect contact with harmful chemicals from excessive and inappropriate use.
Physical damages arising from injury using tools or equipment.
Polluted soil from metal contamination and usage of untreated sewage water for irrigation
Urban farmers are supposed to develop and implement a health hazard mitigation strategy. Make sure you are compliant with all the applicable environmental regulations. Further, maintain cordial relations with your neighbours for mutual understanding and limit risks of being sued for your actions.
0 Insecurity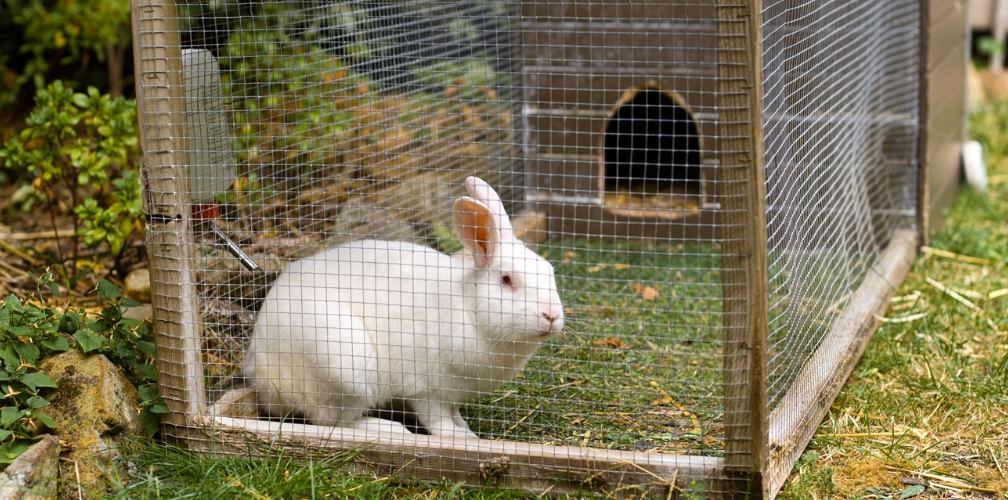 Your crops and livestock should be secure from thieves and predators. High-value crops and livestock such as maize, bananas, rabbits and chicken are some of the most stolen and farmers can lose their partial or full harvest. Rising levels of urban unemployment, poverty and increased food prices contribute to this menace. The risk is high where farms are not well fenced or small livestock are reared in improper houses
ways to reduce theft risk and destruction of crops and include; hiring guards, employing farm managers, early harvesting of crops immediately they mature and proper fencing of farms. To protect livestock, invest in secure houses for rabbit and chicken that are lockable. Farmers producing in large scale can invest in security and surveillance technology such as closed-circuit television (CCTV). Unpredictable farm scouting can also avert theft. Farmers should avoid farming in areas with high incidences of unrest and feuds.
Conclusion
 Farming is a business and should be run economically cutting on costs and maximising incomes. Carry out viability and feasibility analysis to determine your fit to operate efficiently with minimal challenges. This article has narrowed down on ten areas of considerations that one should look into prior to making investments. These include resources, security, environment, and cost of production amongst others. Agcenture notes farming is a dynamic field and hence existing and aspiring farmers should continually monitor developments and adapt or adopt accordingly to farm more profitably.