Are you looking to build your agriculture knowledge to run a professional farm? In this post, we give you a list of the best farming information sources. The best are YouTube videos, Pdf documents and farmer magazines. Young gardeners can use farming simulation games and podcasts. You can access them online, download them to your mobile phone or print hard copies for future reference.
Apart from the lack of finances, farming information is the other reason for low farm yields in Africa. Farmers lack timely data on prices, uses and sources of quality seed and farm chemicals. They can't make the best farm management decisions like weeding, harvesting and sprays.
If you can watch, listen or read the latest agriculture, it can double your farm yields and income. It is more relevant when it custom-made for a specific niche like livestock news or a geographic region. The following list has the best resources you can use to become a professional small farmer.
Farming YouTube channels
You can access free farming videos from any place in the world. These free YouTube channels have evergreen audio-visual content you can follow the one that suit you to improve your operations.
YouTube channels can run how-to videos, DIY tutorials, TV series, etc. Using them, for example, you can shop the best seeds, grow a crop like onions and tomatoes from land preparation to harvest or connect an irrigation system from scratch by yourself.
TV stations run most of the best YouTube channels for lead generation. It makes them well researched, prepared and fit for you.
Online agriculture information sources
The internet has made it easy and cheap to access farming information. You can read different case studies, press releases, blog/journal posts and research papers from credible sources from anywhere in the world. The following are the best sources you can consider going forward.
Agriculture websites and blogs
Subscribe to the best agriculture magazines and websites that focus on the type of agriculture you want to start or expand. The latest trends show a monumental shift towards a focus on farmer's lifestyle and technologies for sustainable farming. You will get information on urban gardening, precision agriculture, regenerative agriculture and family farms. Others you have to visit regularly are the government and research website like the USDA if you are farming in the USA or National farmers information service (NAFIS) website for farmers in Kenya.
Social media pages
Kenya has the highest internet usage rates in Africa at 87.2%, according to the internet world stats (IWS). It has over 40 million internet users in both rural and urban areas. You can use the internet space to access user-generated content on social media pages like Facebook, Twitter and Instagram. You will find professional posts, instructional videos and infographics. The crop and livestock news can help you improve yields and profits. The best tips to access high-quality information from social media are.
· Join a thriving farming forum.
· Follow Facebook farmer pages and groups like the digital farmers Kenya (DFK)
· Follow Twitter influencers that handle credible agriculture news.
Radio programs
The radio is central to sustainable development. As a farmer, you can learn modern gardening tips, seed varieties and new products like fertilizers and pesticides on the radio. You can also learn success stories from farmers growing a similar crop or livestock. Garden stores, seed companies and out-grower buyers advertise their products to help you in farming.
You can access the radio programs free. Use mobile phones, online streaming and ordinary radio to access news in remote areas. It is helpful to illiterate farmers who can listen to programs in their mother tongue.
Kenya has over 100 FM radio stations. You can listen to tens of farmer radio programs either on a daily or weekly basis. With some international and upcountry stations, you can learn a lot about local farming methods.
Farming Podcasts
For modern farmers, you can access unending listening materials on farming topics. Unlike the radio episodes that aired once, you can re-access the podcasts again and again. Besides, you can get a transcript for future reference.
Podcasts are rich in information as they present interviews with farmers, consultants and analysts. As a farmer or a rancher, you can get agriculture news on factors that impact agriculture like policies, climate change and pests. Besides, get the best investment ideas by exploring the trending topics in agriculture. Examples are veganism, vertical farming and use of water in agriculture, etc.
Mobile applications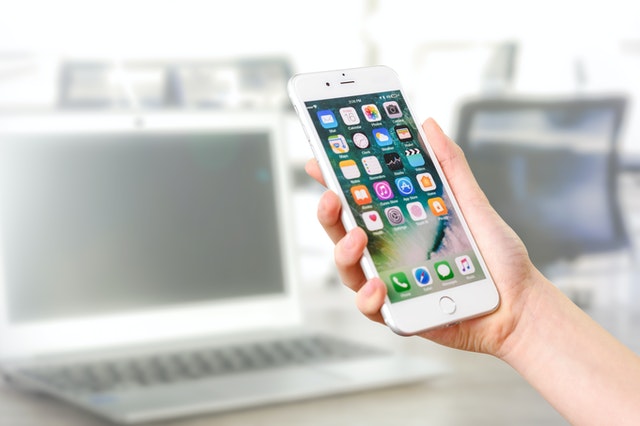 Smartphones are becoming more than cell phones and a simple device for receiving and sending texts. You can access the latest information on crop management, weather forecasts, commodity pricing and precision Agriculture apps allowing you to farm like a pro. You will pay for some of them while others are free to use. Given the agronomic features vary from one region to the next, download the best ones specific to for your state only.
Farming simulator games
You can learn how to grow, harvest and market many livestock and crop types using farming simulator video games. As you play the mobile and PC games, you can also learn ideas about breeding and buy and sell modern farming assets like tractors from farming proceeds. In your game role as a farmer, you are to make crop choices, invest in additional fields and equipment. The goal is to transfer those ideas into real-life farming experiences.
Some best farming games is the farming simulator powered by giant software and the focus home interactive. Its farming simulator 20 is the best on the series that has run since 2008.
Pdf documents
Access and download agriculture books and PDF materials from best research journals, consulting firms or universities. You will pay for some while others are free to use. You will enjoy verified information for your farm operations using the latest agriculture information and facts. It is likely to give you more yields by knowing the best seed varieties and breeds, fertilizer types and biopesticides for optimal crop and livestock production.
Marketing brochures
Farm input suppliers will give you quality farming information. Their posters, brochures and case studies can help you learn their product's information like design, formulation, application rates and tips. Besides, you will know the prices and stores where you can buy the seed, compost or farm chemicals near you.