Are you a young woman entrepreneur looking for the best agribusiness idea? Unlike men, ladies in most African societies lack equal access to these opportunities. They do not have rights to own and control resources like land, capital and funds.
To solve the above challenges; individuals, groups and NGOs usually promote the most feasible ideas for the youth and women empowerment. The following list has the best that you can easily fund and manage. They include;
Organic vegetable farming
There is an unmet demand for safe green vegetables. There are a variety of types you can consider. Cowpeas, amaranth and black nightshade are some of the most popular in Kenya towns. You can raise them organically in greenhouses, containers or on your backyard. Commercial farmers view vegetables as low-value, you will face low competition. To sell more, brand your products and market them vigorously on social media for better outreach. Another trick is to control pests using non-chemical means and make your compost manure at home. Dry and package them for extra income.
Vertical farming
Modern technology allows you to get more yields per square unit than open-field farming. You can use hydroponics or grow plants indoors. If your space is limited, place them on walls, rooftops and balconies to use all available space. Grow the high-value foods like green vegetables, spices and medicinal herbs whose demand is high. As an entrepreneur, you can market the products in the country.
Soil testing
Most farmers do not test their soils. It is crucial to get its quality and for right fertilizer types and blends for maximum yields. As a lady's business, you can set up a soil health consulting firm that collects samples, tests and gives input recommendations to farmers. As farmers need to test their soil rarely, market your services as a package. You will get your clients certified seed, pesticides and fertilizers to their rural homes.
Goat Keeping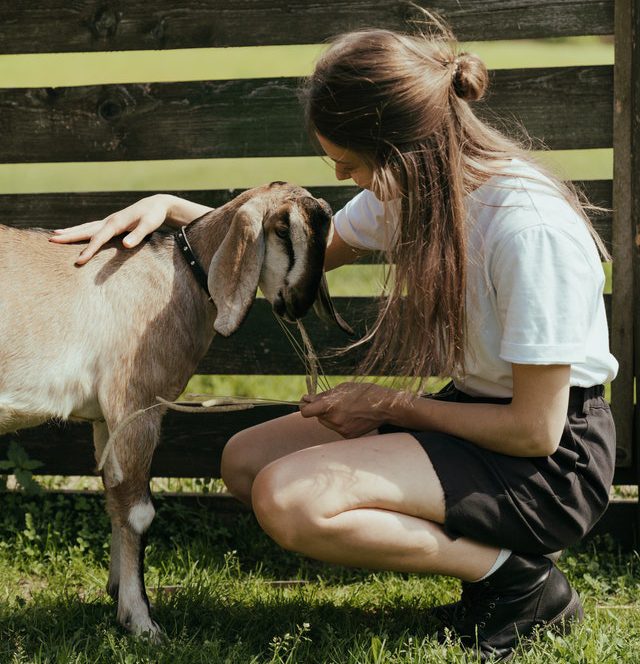 You can raise small ruminants like goats for cheap milk and meat. They require smaller space and feed, unlike cattle. Their products are very nutritious, giving you better food and income. To lower your cost of feeding them, grow some fodder crops like Leucaena. Other small livestock good for business is rabbits and sheep.
Agribusiness consulting
Lack of the right information costs farmers a lot of income each year. They cannot know about the availability, use and prices of the right farm inputs. Traders cannot access products as it spoils on farms. Bridge this gap by marketing extension services. You will charge them for the information for efficient production and marketing.
Agro-processing
Selling processed products will give you more profits than raw ones. You can add the value of farm produce to increase the shelf life and make them more usable. For produce like milk, you can ferment, skim, pasteurize and packet it to get more revenue per litre. You can mobilize a group of women to come together in groups and cooperatives to invest in expensive capital items.
Agritech solutions
Access to technology helps farmers to produce more efficiently. Access to it is a challenge among women and youth investors. You can create an awareness of modern solutions in farming. They include; weather apps like the KAOP, seed selection sites such as mbeguchoice and Fintech solutions like the agriwallet. Others are the use of drones, organic farm inputs and drip irrigation kits. Besides, clean energy solutions like solar and wind is another area.
Poultry farming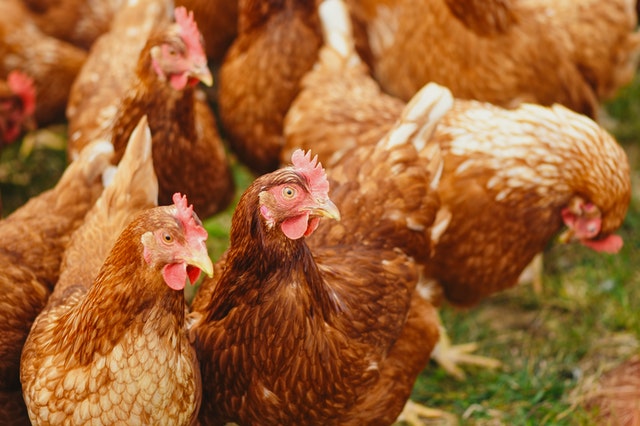 Poultry like chicken, geese or ducks is very profitable to rise. You can sell their eggs, meat or chicks. Additional tips for making more money in poultry keeping are free-range production, value addition, or grow your feed. Poultry is inferior livestock left for women and children in most communities, hence no competition from men. There is a ready market for white meat and safe eggs among the emerging middle-income families living in towns across the region.
Food trading
Majority of farmers face challenges taking produce to markets. The key factors are storage and transport means. You can become a super trader who controls smart logistics and cold storage. You will buy cheap produce from farmers, add their value and sell at a higher selling price to make super-profits.
Fintech solutions
Access to credit is a common challenge for young farmers. Luckily, Fintech solutions allow them to get cheap loans and insurance services. Such a solution is agriwallet.  It is a free e-wallet for farmers, input suppliers and food traders. However, most traders cannot access information. You can solve it for them by marketing it as a service to them.