Kenya's ministry of agriculture has been spraying desert locusts with synthetic pesticides. The aerial fumigation of the migratory pests has received approval and criticism in equal measure. On one hand, farmers and consumers are happy for spraying safeguards their crops and grazing grasslands. Environmentalists, public health specialists and activists, on the other hand, are concerned about the harmful effects of the ultra-low volume locust control pesticides son wildlife, humans and other insects.
Related: How to Control Aphids Using safe Organic Methods
There is a need for alternative methods to manage locusts invasion further in the country. In this article, we discuss biological control and other safe methods to control schistocerca gregaria invasion. These include; use of neem oil, metarhizium bio-pesticide and natural predators such as chicken. other measures are planting trees and cover crops, making locust traps and harvesting them for human and livestock consumption.
Spray Bio-pesticides
Aerial fumigation remains the most effective way of controlling locust's swarms. Planes can cover large tracts of land treating thousands of acres in a short time. However the ultra-low volume chemical pesticides mostly the organophosphates are toxic to all insects including bees. They may harm humans, fish and birds.
Bio-pesticides remain the best biological control measure of locusts and grasshoppers. An example is the Metarhizium biopesticide that kills around 70%–90% of treated locusts within 14–20 days. On its side effects, there are no measurable impacts on non-target organisms. Other advantages of biopesticides over synthetic ones are preserving environmental resources and reducing toxic residues in agricultural food products and the environment. Another bio-pesticide against the locusts is paranosema locustae.
Spray Neem Oil
Neem tree (Mwarobaine) products are known to affect more than 200 species of insects. the Neem oil has two effects on migratory desert locusts; It lowers their feeding and causes gregarious nymphs to disintegrate into solitary forms. In addition, the product reduces the adults' fitness and they cannot fly. Although the insects remain alive, in their solitary, lethargic and almost motionless state, they are extremely susceptible to predators such as birds.
Use 2.5 litres of neem oil per hectare or 200 litres of a solution of five per cent neem seed kernel extract (5% NSKE) per acre. The Neem tree is found throughout the locust zones of Africa and the Middle East and can easily be sourced. You can also buy affordable Neem Organics Pure Neem Oil Spray for Plants. This Organic Non-Toxic Spray is suitable for Indoor and Outdoor Gardens. The oils have no harm to humans and birds.
Eat them and feed your livestock
Feeding on locusts once they descend on farms has been practised for a long time. Many communities in different parts of the world have various Locust preparation recipes. They can be roasted, boiled or deep-fried. Some people dry, store and sell them to generating income. Locusts are highly nutritious in fats and protein.
Locusts provide are a rich source of proteins. They can be captured as an alternative raw material to process animal feeds for cattle, poultry and fish. In some instance, birds and fish can be fed the live insects.
However, caution should be exercised. Do not feed on sprayed locusts. The capture, storage and handling of locusts should be hygienic to avoid food contamination. Locusts can be allergic to some people when they ingest or contact them.
Unleash Chicken and Duck "Soldiers"
Desert locust eggs, nymphs and flying adult insects attract many natural predators like domestic and wild birds. The Chinese repeatedly used armies of chicken and ducks to combat locust invasions. While in patrol, a hungry duck in the pest control mission can eat 0.45kg of locusts. A chicken can catch 600 locusts in half a hectare of grassland per day. This method is a cheaper feeding cost for poultry farmers. In turn, they enjoy healthy eggs and meat and chicken manure.
Other predatory birds include the starlings. In the past, people trampled locust production areas and hopper with herds of cattle to un-earth and crush eggs and hoppers. However, this method may promote soil erosion in an area.
Grow Plants They Hate
Selected farming practises are viable and sustainable in combating locust plague outbreaks. Locusts have an insatiable appetite for plants rich in carbohydrates and other sugary based diets. By growing plants that locusts do not like, we can control their future outbreaks and invasions. Though this is an area of ongoing research, non-host plants that locusts and grasshoppers dislike are Irish potatoes, sweet potatoes, rice, peanuts, beans and cotton. Most of the green manure (legume) crops are undesirable to them. Adoption of farming methods that reduce growing carbohydrate-rich plants should be promoted as a control measure. Keeping your fields clean of weeds is also another cultivation method to control locusts
Plant Trees and Cover Trees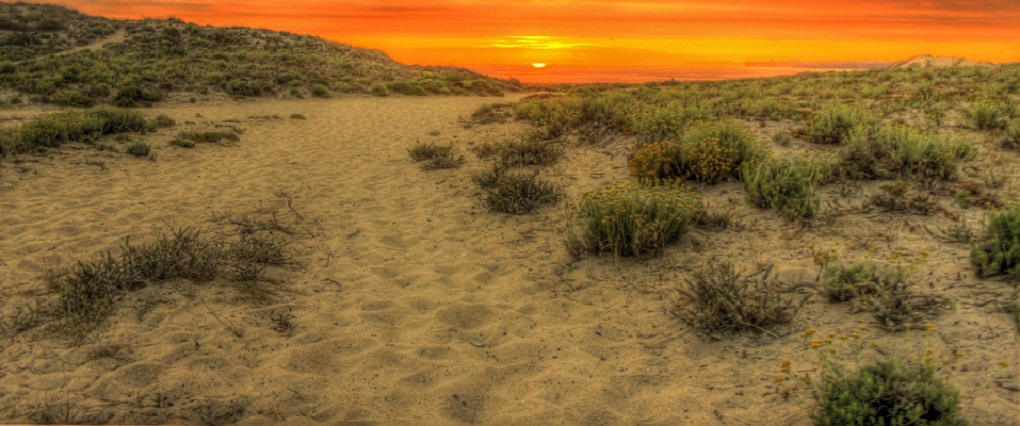 Desert locusts prefer to lay eggs in sandy lands, dunes and flood plains for breeding. Tree planting is an effective control measure, tree cover will discourage the locusts from laying eggs. Cover crops can discourage hatched locusts from emerging from their breeding holes. Trees and shrubs will also provide a rich habitat for birds and other predators that hunt flying locusts, eggs and nymphs.
Kenya has an ongoing program to increase and maintain her forest cover to 10 per cent by 2022. Stakeholders can rehabilitate the affected areas in arid and semiarid areas as a control measure for controlling future locust infestations as a long-term measure.
Trap and Harvest them
Once a locust swarm has formed, it is almost impossible to control it. The best control method remains to target eggs and the hopper bands before they can fly. Millions of hopper bands usually match in a unidirectional path in search of food. You can make a locust trap by digging trenches cutting across their way. This should then direct them into pits. These dug holes should be at least 40 cm deep with vertical walls. When enough nymphs have fallen they can be harvested, buried or burnt.
Read Also: Locust Invasion in Kenya: The Opportunities
Alternatively, you can harvest them by erecting a vertical barrier along their way. You can use a roofing sheet, greenhouse plastics, clothing fabric or A mosquito net. The trap should be 33-45 cm high. The captured life nymphs can be fed to animals, fish or poultry. The excess can be dried, stored and used as raw material to formulate animal feed.
Data integration and precise spraying
Monitoring and surveillance of Locust plagues development and spread are capital and labour intensive. Surveillance officers have to travel into remote and insecure places. Activities involve dig up eggs bed to monitor development stage, determine nymph densities and map out distribution for spraying purposes and prediction.
Application of technology could cut operational costs, increase efficiency and spray efficacy. This will involve the establishment of regional and national surveillance systems well supported by ground people. These have to be well trained in the identification and control of the pests.
These desert locust preventive management information systems can among other things;
Digitally map current infestation and predict the most likely spread scenarios
Provide precise GPS coordinates of locust breeding nests, hopper band and swarm sightings.
Decision making in prevention and control of infestations depending on locust population density directing aerial and ground spraying teams.
Application of unmanned aerial vehicles or drones to spray infested areas at a cheaper cost than aeroplanes.
Coordination of data collection using mobile phones by willing citizens with downloadable mobile apps that can take a picture of grasshoppers and locational coordinates.
Satellite analysis of soil moisture, vegetation cover and other favourable conditions that are favourable for the development of locust plagues.
Scare them Away
In most areas where locusts have invaded farms, people scream, stamp and disturb them to scare them away. While this will not control them per se, they fly away without destroying one's crops or laying eggs in the area. Others believe in divine intervention for God to eradicate the plague or the curse that might have befallen them. And they ALWAYS leave.
Read Next: Non-chemical pest control /IPM strategies for organic farmers
Integrated pest management (IPM) measures in the control of locusts can be mechanical, biological or chemical. Once a swarm has been formed, it's impossible to control their reproduction and mobility. Our focus should target in destroying eggs before they hatch, reducing the number of nymphs before they can fledge, form swarms and reproduce. To note, however, none of these opportunities is as effective as spraying them. These methods cannot eradicate the insects but can significantly minimize their populations and reproduction.