The COVID-19 outbreak had major disruptions in the global agriculture and food market systems. Modern farming innovations, ideas and technologies will influence how you grow and market farm commodities going forward amidst unforeseen interruptions and supply risks.
In this article, we explore five modern farming ideas for individuals, agribusinesses and governments. They will ensure a reliable supply of food, raw materials, profits and labour. Besides, they will improves local and international food security, public health and incomes.
These smart farming ideas will rely on use data and analytics, technology and other innovations like Internet of things (IOT) and Artificial intelligence (AI). They include;
Urban agriculture
Home Gardening
Agriculture drones,
Farming robots,
Driverless tractors,
E-commerce.
Digital Marketing
These are further explained;
Related: Negative Effects of COVID-19 on Kenyan Agriculture Sector.
Urban farming and Home gardening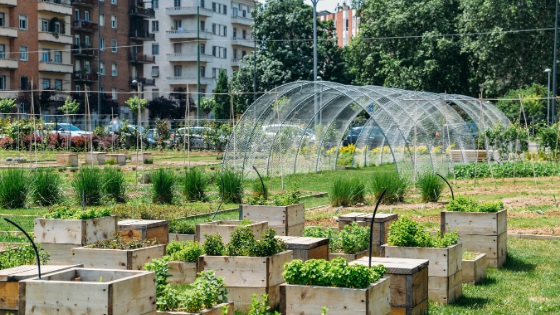 Many people are likely to adopt self-sufficiency home and kitchen gardens during and after the COVID-19 pandemic. You will grow vegetables and rear small livestock like rabbits in your backyard. Any household whether rural or urban can grow its kitchen garden. You can do it on your backyard, balconies, rooftops or roadsides. you can sell the excess yields after fulfilling your family needs. Urban farming provides a fresh supply of fresh vegetables, eggs and milk. In addition, it reduces the emission of greenhouse gases during the transit of food for long distances.
Methods you can practice kitchen gardening for commercial or home purposes include:-
Portable Kitchen gardens; recycling plastic bags, containers and sacks to grow one's vegetables and spicy herbs such as onions, tomatoes and spinach. You can place these on your balcony, backyard, or rooftop.
Vertical farming; involves growing crops in environments with water, land and soil challenges. You will stack your crops in layers on skyscrapers, walls and shipping containers or warehouses.
Indoor farming; a form of controlled agriculture that uses artificial lights to grow high-value crops on a large scale entirely indoors.
Soilless farming; includes hydroponics, aeroponics, aquaponics. This allows growing food in liquid solutions, air environments with no soil and little water and growing plants and fish together.
Smart cities; application of real-time data and Internet of things in city farming technologies such as vertical farming, smart greenhouses and open field agriculture for precision farming.
Individuals can convert their backyards to thriving food sources. to do this effectively one needs the latest information on production techniques. This farming guide on mini Farming is relevant for beginners and experienced farmers. It will educate you in transforming your idle backyard into a thriving mini-farm, no matter how Small the farming space.
Agricultural Drones.


Unmanned aerial vehicles (UAV) have already found a niche in our daily lives. Drone technology is widely used in entertainment and security industries with fast adoption attested in agriculture. You can use an agricultural drone in farm operations from land preparation to harvesting. 5 ways you can do this are;
Soil and field analysis; to collect data applicable in soil nutrient analysis, planting patterns and irrigation.
Planting; where you can use drones to deliver seeds, fertilizer and water. This is in use in reforestation and replanting forests, this will find commercial application to plant normal farm crops.
Chemical spraying; use drones to spray crops with fertilizers and pesticides to ensure healthy crops and higher yields.
Farm scouting; precisely map and survey large tracts of crops and ranches. You can determine the crop health, crop life cycle and monitor pest infestations. For ranchers, monitor animal herds, predators and pasture from home.
Irrigation; use UAVs to monitor and manage crop watering remotely. With the right sensor fitting, you can determine water stress across the field and allow for precise irrigation for optimal water usage.
The application of drones in agriculture is at nascent stages in most countries. Many lack a supportive policy framework in sourcing and application of drones by farmers. The current disruptions in the supply of farm labour may lead to the formulation of favourable policies. If this happens, it will create opportunities for businesses and individuals as drone suppliers, pilots and consultants.
Looking for an agricultural drone? See this list of best-rated agricultural drones here.
Driverless tractors.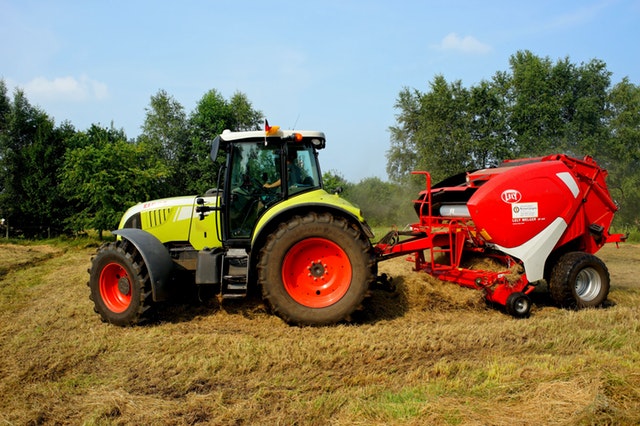 This is an area likely to grow tremendously post the COVID-19 outbreak. Agriculture is super-important for our homes and industrial lives. Farmers seek reliable profitability and efficiency in farming. A driverless tractor can caution one's operations from labour supply disruptions.
Driverless tractors have been around for some time now. They are championed by global machinery manufacturers such as CNH Industrial, Deere and AGCO. Unlike the self-driving automobiles and tractors using auto-steering and telematics technologies, these have more capabilities. They are independent and driverless.
The autonomous tractors can record and transmit field data. They can deploy, monitor and control other farm machines. They use GPS and satellite signals for precise navigation. This ultra-modern equipment can spray, plant, plough and weed croplands on their own.
While these machines will be unaffordable to many farmers, the government and agribusinesses can tap into this area profitably. They can offer leasing services to small and medium farmers. During the disruptions of human labour, they can maintain agricultural production.
Ag Robots.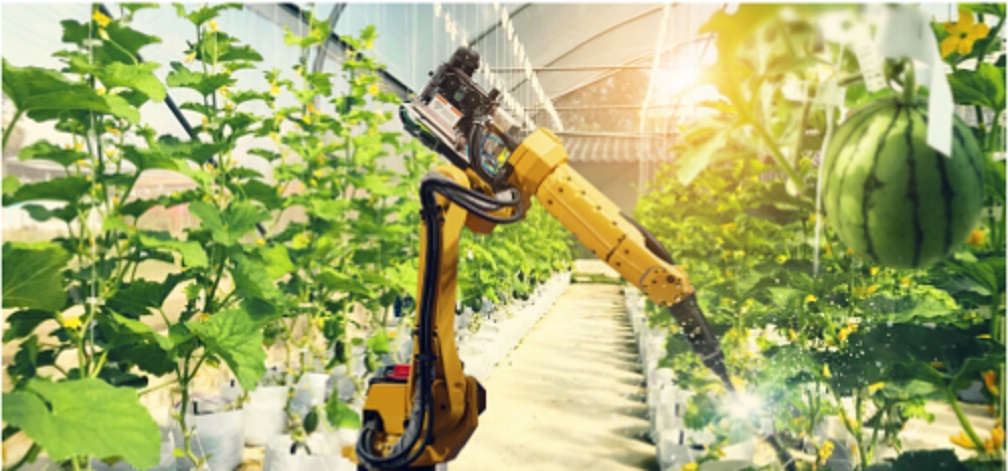 Automation of farming operations has been with us. Robotic milking machines are widely applied in huge dailies in many countries. However, most operations in crop production are reliant on human labour. The rising cost of labour and disruption in employment supply like in the current COVID-19 outbreak will lead to the adoption of Ag Robots.
These autonomous farm equipment include agriculture drones and driverless tractors as explained above.
Robots will replace more human labourers in manual farm operations such as planting, fertilizing, spraying and irrigation. Their operations can be semi-autonomous or fully independent. Unlike humans, robotics does a better job, their operations are precise saving grower's money and improving crop yields.
In the agriculture of tomorrow, beyond the COVID-19 outbreak, these machines will be more affordable and available. Individuals and businesses can benefit from a range of future opportunities. One can; develop autonomous farm machinery. Sell modern equipment, Consult in Ag robotics. Develop software and Management information systems for robotics among other emerging areas.
E-commerce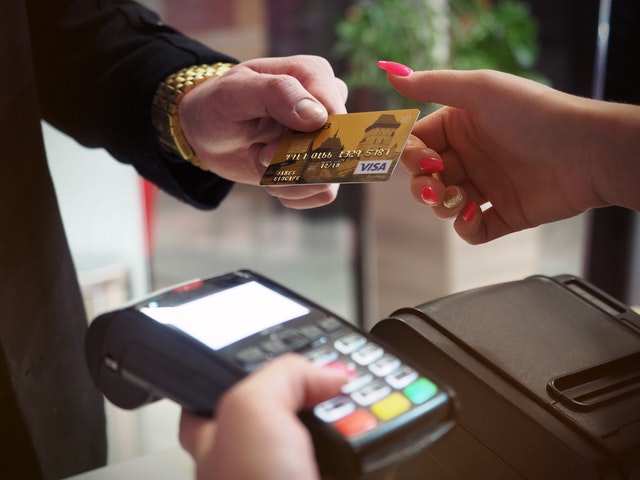 The novel coronavirus is not a food-borne disease. However, cash handling over-overcrowding in hotels and food markets speeds up its spread. This has led to the temporary closure of most food outlets globally. As people observe social distancing and work from home, many are shopping online for their grocery supplies.
Suppliers like hotels are making Take-away food for their consumers. Fresh produce traders are implementing various arrangements such as home deliveries or pickups with their customers to limit unnecessary contact. These transactions are arranged directly via one's website or mobile application. They can transfer money via the internet or mobile banking and you can dispatch goods via reputable courier service providers. Alternatively, you can handle these through established e-commerce sites such as Jumia, eBay, Amazon or Alibaba.
Read Also: Benefits of COVID-19 pandemic on Kenyan Agriculture Sector
Online shopping is time-saving, convenient and profitable, unlike traditional agricultural marketing. You have a wider geographical outreach for your customers. Direct sales limit brokers within the supply chain from earning higher profits. It also promotes food safety as a product can be traced across the value chain from the producer to the final consumer in traceable systems and documented trail. Each agribusiness whether a farm inputs supplier, gardener, processor or trader should have an online shop.